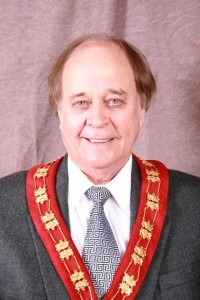 Capewine tourism can help boost the overall economic growth generated by tourism, a sector that has been flagged by national government as a priority contributor to GDP.  This is according to Patricia de Lille, Executive Mayor of the City of Cape Town and Alderman Cornelius de Bruyn, Executive Mayor of the Cape Winelands District Municipality.
Commenting on the announcement that the latest Great Wine Capitals Best Of Wine Tourism Awards were now open for entry, they both amplified the role of wine tourism in generating economic activity and urged wineries to participate as a way of raising their profiles and building custom.
The Great Wine Capitals Best Of Wine Tourism Awards are the annual initiative of the global network of wine tourism specialists who share best-practice in promoting innovation and raising global standards in wine tourism. Cape Town and the Cape Winelands are joint members, along with Bilbao-Rioja (Spain), Bordeaux (France), Florence (Italy), Mainz (Germany), Mendoza (Argentina), Porto (Portugal), San Francisco-Napa (United States), Christchurch (New Zealand) and the most recent to join, Valparaiso-Casablanca Valley (Chile).
Alderman De Bruyn pointed to the national Department of Tourism's strategy to raise by 2020 the contribution of all tourism to the country's GDP from the present R199 billion to R500 billion per annum, in the process creating 225 000 jobs.
"Currently, the growth of foreign visitors to South Africa is outpacing the global rate of international tourism traffic. Whereas global tourism numbers are estimated to have grown by 4% last year, South Africa's grew by 10,2%," he said. "With the Cape Winelands amongst South Africa's most popular tourist destinations, there is an enormous potential to be tapped in reaching a wider audience of wine lovers, capitalizing on the wealth of local biodiversity, gastronomic offerings, unrivaled physical beauty and cultural history."
Wine tourism also had the advantage of attracting a broad range of affluent visitors across the age spectrum, he said. "Wine appreciation is no longer the preserve of older consumers. In the US, for example, people in their 20s and 30s with disposable income are driving much of the growth in wine consumption. They are excited by interesting and varied wines and wine destinations and keen to experience them firsthand."
The Department of Tourism has said the UK, US and Germany accounted for most of South Africa's 8,3 million visitors between January and October 2012, with China now in fourth position and the other members of BRICS an increasingly important source of visitors.
Last year, foreign tourists spent R76,4 billion, an increase of 7,6% on 2011, according to its latest data, announced by President Jacob Zuma last month (April).
Mayor De Lille said that the ongoing international affirmation of Cape Town and surrounds by publications like The Telegraph and Condé Nast Traveller that last year awarded the city the title of world's favorite city and second best city respectively, gave local wine tourism providers a very positive springboard from which to build. "But let's not forget the enormous potential amongst domestic visitors."
She said that by entering the Best Of Wine Tourism Awards, local wineries could benchmark themselves against international front rankers and raise greater awareness of what was special or unique in what they had to offer.
South Africa's reigning Best Of Tourism Awards winner is La Motte of Franschhoek for the second year in succession. It ranked alongside the winners of all the other Great Wine Capitals' participating regions, she said, and had been globally acknowledged for excellence amongst its peers.
Mayor De Lille said a group of highly respected specialists in their fields would be judging across the awards' seven categories that covered accommodation, architecture and landscapes, art and culture, innovative wine tourism experiences, sustainable wine tourism practices, winery restaurants and wine tourism service.
The regional category winners, as well as the overall South African winner will be identified at a gala event in California, hosted by the San Francisco/Napa Valley chapter of the Great Wine Capitals network, attended by leading members of the international wine tourism industry.
INTERNATIONAL WINE SPECIALIST "DAZZLED BY REVOLUTION IN SA WINE"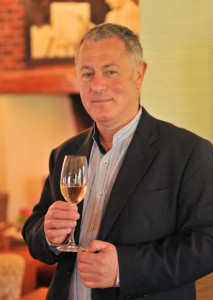 One of the most respected observers of the global wine industry and a frequent speaker at major international wine events, has called South Africa "amongst the most exciting wine countries in the world" and says he is "dazzled by the complete revolution in wine and wine tourism" that has been taking place in the country over the past 25 years.
Robert Joseph, editor at large of Meininger's Wine Business Internationaland author of the influential Wine Travel Guide to the World, was in the Cape to address a function to honour La Motte as the 2013 South African winner of the Great Wine Capitals Best of Wine Tourism Awards.  Joseph, a regular wine commentator on television and radio in the UK and abroad, is also the founder of the UK-based International Wine Challenge and of multiple Wine Challenges throughout Asia and eastern Europe.