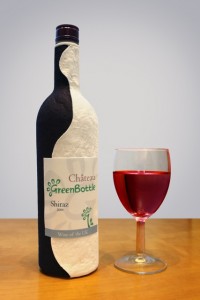 A paper bottle is resistant and does not leak
In the race of the wine industry for alternatives aligned with sustainability, an unprecedented innovation originated in England: a paper bottle.
For those who are curious about this new product, it can be summarized as a bag-in-box shaped like a bottle. The external part is made of paper, but the internal side has a plastic film to prevent leakage. After it has been used, this film can be easily removed to facilitate recycling.
In addition to being recyclable and biodegradable, the packaging weighs one tenth of the traditional glass bottles, which reduces the emission of pollutants during transport.