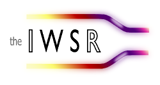 Vodka and whisk(e)y are slowly conquering the hearts of Brazilian drinkers, leading them away from traditional spirits cachaça and brandy, and the trend looks set to continue.
Whisk(e)y is expected to grow by 1.2m nine-litre cases between 2013 and 2018, while vodka will grow by 2.6m cases, according to the recently released IWSR Forecast Report 2013-2018. At the same time, brandy and cachaça will lose nearly 4.7m cases between them. Overall, the spirits market will remain fairly flat over the forecast period, thanks to additional growth from tequila, rum and liqueurs.
Over the last five years (2008-2012) consumption of cachaça in Brazil has fallen by 12.5m cases, while brandy has declined by nearly 1.3m. Vodka has grown by 3m cases in the same period, reaching a total of 8.5m cases in 2012. Whisk(e)y has also grown strongly, adding 1.5m cases to the market since 2008.
Brandy (referred to locally as conhaque) is failing to attract new consumers and a narrowing price gap between conhaque and imported spirits is making trading up easier. Whisk(e)y, in particular Scotch whisky, remains the ultimate status signal for Brazil's aspirational middle class.
Vodka is becoming increasingly fashionable in clubs and bars. The famous caipirinha is losing its grip as the caiprioska cocktail, made with vodka, is fast becoming the drink of choice, to the extent that when ordering a caipirinha, the traditional cachaça cocktail, barmen are asking whether to pour one with cachaça or vodka.
Local cachaça volumes will certainly continue their downward trend over the next five years, but the emergence of its developing premium-and-above segments will aid a recovery of sorts in value terms. Furthermore, producers are hoping to take advantage of the marketing opportunities of the FIFA World Cup in 2014 and the 2016 Olympic Games to promote the spirit around the world.