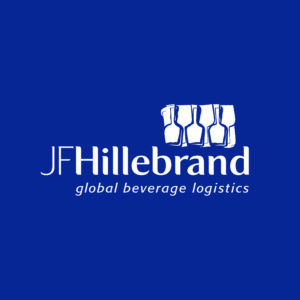 After already two successful editions, Vinexpo Bordeaux 2015 and Vinexpo Hong Kong 2016, Vinexpo and JF Hillebrand pursue their partnership  for Vinexpo Bordeaux 2017 from June 18th to 21st.
Vinexpo and JF Hillebrand are both international key players, dedicated to the wine and spirits trade.
Since Vinexpo Bordeaux 2015, Vinexpo proposes a special exhibition area, the Experts Zone, where over 40 JF Hillebrand global logistics experts and partners present their services to the trade. This unique exhibition space solely dedicated to wine & spirits logistics now includes a space assigned to conferences.
International logistics solutions and specialist advice is offered to visitors and exhibitors in a unique 400 sqm exhibition zone (on the lakeside – door 26) decorated with "The Art of Logistics", an original work of art exclusively created for JF Hillebrand by an emerging young Spanish artist, Sergi Solan. It illustrates the full logistics and supply chain management circuit.
"As CEO of JF Hillebrand Group, world leader in wine, spirits and beer international logistics, I am delighted to continue this partnership with Vinexpo which gathers in one single location so many of our worldwide customers and partners over a 4 day period. It also provides us with the opportunity to meet and assist our clients 'on the spot' when it comes to international logistics and supply chain management solutions", stated Christophe Bernard, CEO of JF Hillebrand Group.
"Offering attractive logistics solutions to our visitors and exhibitors, thanks to the expertise of our partners is part of Vinexpo's service oriented approach. We are very pleased to have JF Hillebrand as a faithful partner," stated Guillaume Deglise, CEO of Vinexpo.
ABOUT JF HILLEBRAND
JF Hillebrand, the Group's founding brand, exists since 1844. The company is an international logistics service provider, solely dedicated to beer, wine and spirits. It offers a full range of logistics solutions and services, from full container loads to groupage shipments, from large volumes of bulk wine to small consignments, working with a large network of local and international carriers, sea freight and airfreight companies. The biggest international liquor distributors and prestigious wine producers and importers have chosen JF Hillebrand for its expertise.
JF Hillebrand is present in France since 1974, where the company employs 370 people across 3 offices and exports about 2 million bottles per day.
ABOUT VINEXPO
Founded in 1981, Vinexpo is the world's leading show for wine and spirits professionals and a partner for the wine and spirits industry worldwide. Vinexpo is held in Bordeaux in odd-numbered years. Since 1998, Vinexpo Hong Kong (formerly known as Vinexpo Asia-Pacific) has taken place in even-numbered years, and in 2014, Vinexpo expanded to the Japanese market with the debut of Vinexpo Tokyo, also held in even-numbered years. The two have become key exhibitions of the industry in Asia. Before each exhibition, Vinexpo commissions studies on industry-specific issues and presents the findings in conferences around the world. Since 1999, it has produced a world market study with a five-year outlook, as well as a variety of trend reports. Recently Vinexpo has launched two further wine and spirits events, Vinexpo Explorer, and Vinexpo New York. The first edition of Vinexpo explorer an itinerary trade event, will take place on September 11 and 12 2017 in Austria. The first edition of Vinexpo New York will take place on March 5 & 6 2018.