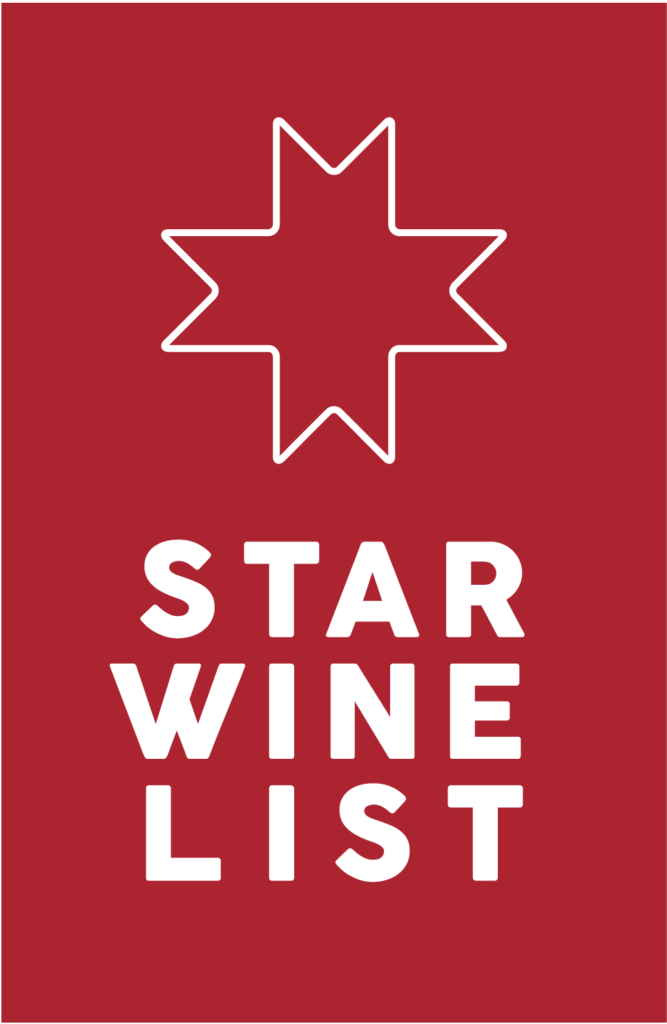 On February 16, the award-winning wine guide Star Wine List will take their wine list
celebration Star Wine List of the Year to the Netherlands for the first time. The best
sommelier of Europe, Raimonds Tomsons, will hand out the prizes with Star Wine List's
editor Andreas Grube during the live online event at 3 pm on Tuesday.
Follow the event live:
February 16, 3 pm CET
https://fb.me/e/3f6fiLm8U

The prize, Star Wine List of the Year, is a celebration of the wine lists in the world, and the hard work by the sommeliers. In the Netherlands, the prize is awarded in five categories, and the winners of all categories in the Netherlands will also qualify for the Global Final in Vienna in May 2021.
"We are excited to celebrate the Dutch wine lists for the first time with Star Wine List of the
Year, especially during these tough times. There are some very strong wine lists in the
Netherlands and it will be interesting to see which ones are winners and qualify to the Global
Final in Vienna in May, hosted by Austrian Wine," says Krister Bengtsson, founder Star Wine List.
Six of the top sommeliers in the world are in the jury, including world champion sommeliers
Arvid Rosengren and Marc Almert, as well as renowned Dutch sommelier Edwin Raben. The jury votes independently for their favourites, considering width, depth, originality and value.

The Jury:
Edwin Raben, former president Dutch Sommelier Association
Lu Yang MS, Best Sommelier of China
Raimonds Tomsons, Best Sommelier of Europe and Africa
Pascaline Lepeltier, Best Sommelier of France 2018
Arvid Rosengren, Best Sommelier of the World 2016
Marc Almert, Best Sommelier of the World 2019

The finalists:
GRAND PRIX (the top Dutch wine list overall), presented by Austrian Wine
· Con Fuego
· Oonivoo
· Restaurant Waterproef
· De Librije
· Fitzgerald
· Tribeca
· Bubbles & Wine
BY THE GLASS (the best wine list by the glass)
· 4850
· Con Fuego
· Oonivoo
· Auberge Jean en Marie
· De Librije
· Fitzgerald
AUSTRIAN WINE LIST (the best wine list with Austrian wines), presented by Austrian Wine
· Con Fuego
· Oonivoo
· Fitzgerald
· MOS
· Wijnbar Pierre Par CP
SHORT WINE LIST
· Nazka
· 212
· Auberge Jean en Marie
· Cafe de Klepel
· Scheepskameel
SPECIAL JURY PRIZE, presented by Vinos Baettig
· Oonivoo
· Restaurant Waterproef
· Bubbles & Wines
· Rijsel
· Scheepskameel
· Zoldering
For more information, please contact Mr Krister Bengtsson, founder Star Wine List
krister@starwinelist.com
About Star Wine List and Star Wine List of the Year
The guide to great wine bars and wine restaurants, Star Wine List was founded in Sweden in 2017 and is now present in more than 25 countries.
Star Wine List of the Year is the competition that celebrates the best wine lists and the sommelier teams behind them. The first Global final will be held in Vienna in May 2021