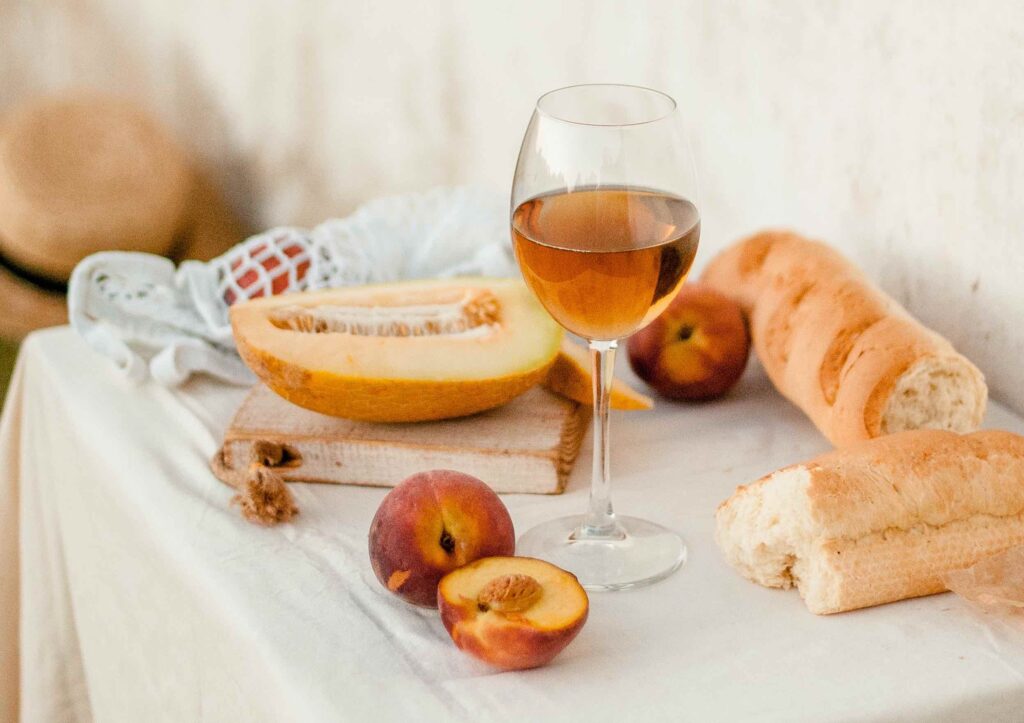 About sweet and fortified wines, and efforts to preserve and promote them.
The history of sweet wine is fascinating. From once being the most sought-after wine in the world (French king Louis XV called Tokayj Aszú the "king of wines, wine of kings"), in more recent times this category has fallen from favour, and in many markets its potential is currently overlooked.
Yet when made with high quality grapes and skill, these wines can be just as balanced and complex as their dry counterparts. Their high sugar content means that not only do they keep well once opened, but they can also be very successfully cellared. As British Master of Wine Rosemary George writes, "the best examples of sweet wines are truly original vinous treasures."
Sweet wines from all around the world
Almost every country that makes dry wine makes sweet ones too, and the variety is astounding. Europe has a grand sweet wine tradition – leading producer countries include France, Italy, Germany, Austria, Hungary, Italy, Portugal and Greece – but there is treasure to be found further afield: ice wines from Canada, sweet Riesling from America's Finger Lakes and the luscious stickies from Australia's Rutherglen region are just a few examples.
A diversity of production methods
Made around the world and in a wide range of styles, all sweet wines contain residual sugar. The key to producing this kind of wine is ensuring there is sugar remaining after fermentation. Producers use a number of methods to achieve this, roughly divided into three groups.
The first method consists of concentrating the grapes' sugar level at the start of winemaking, so that some sugar will survive the fermentation process. Using grapes that are intensely sugary means the yeast dies before it has a chance to convert all the sugar in the juice (yeast dies at roughly 15% abv).
This concentration of grape sugar also occurs as a result of noble rot affecting the fruit – indeed, botrytis cinerea plays a role in making some of the biggest names in dessert wine like Sauternes, Tokaji Aszú and Germany's Beerenauslese and Trockenbeerenauslese offerings. Otherwise, the berries can be left on the vine to shrivel (late harvest) or freeze (eg. ice wine from Canada/Eiswein from Germany and Austria), or they can be picked and then partially dried (Recioto di Valpolicella and lusciously sweet PX Sherry are made using this technique).
Another way to create wine with residual sugar is to add neutral alcohol mid-fermentation (think Port, and southern France's vins doux naturels), halting the process and thus retaining a high level of sweetness while boosting the alcohol content.
A third option available to winemakers is to add a naturally sweet component (eg. grape juice) after fermentation has taken place. Cream, Pale Cream and Medium Sherries are made by taking a dry Sherry and adding sweet alcohol to the blend.
It should be noted that quality sweet wines are comparatively expensive because of the challenges and meticulous craft involved in their production. The myriad methods described above create a vast array of wines with complex, concentrated flavours in the glass. Not only are they a delight to sip and savour, but they also represent an important part of the world's rich vinous heritage.
The sticky question: do sweet wines sell?
The answer rather depends on the market: in some countries, the picture is rosier than others.
In the USA, the 2018 American Wine Consumer poll showed that sweet wines were enjoyed by 38% of American wine consumers, compared to semi-sweet (45%) and dry (36%). Dessert and fortified wine consumption is a $1 billion industry (it represented roughly 13% of total wine sales in 2019) and the pandemic spurred an increase in sweet wine sales of 40.1% (source: Wine Enthusiast/NielsenIQ).
Chinese wine drinkers also have a sweet tooth. The country's first female Master of Wine, Lin Liu MW, pointed out in a recent article that as in the US, sales of sweeter versions of both red and white wine are growing. She cites a case study as an illustration: founded in 2015 to fill a gap in the Alibaba Taobao platform, e-commerce business Miss Yuan's Sweet Wine Shop has grown at an annual rate of 30% since 2017. In 2022, it employs 30 staff and sweet wine represents 90% of overall sales.
Elsewhere in the world, it's a different story. High prices and high alcohol content combined with consumer trends towards healthier drinking and less formal dining have not helped the cause of historic, artisan-crafted, nectar-like wines.
Roussillon's traditional strong, sweet wines (think Rivesaltes, Banyuls, Maury and Muscat) are an integral part of the region's legacy. International wine critic Jancis Robinson MW writes that these wines were "once hugely popular, especially within France", with around 70 million bottles of Rivesaltes sold annually in the mid-20th century: she reports that by 2013, fewer than three million bottles of Rivesaltes were purchased each year.
Rosemary George MW has written extensively about southern France's sweet wines, and she notes that they are in sharp decline: "This is one of the conundrums of vins doux. They are delicious, but people don't drink them. They certainly deserve to be much better known than they are," she comments.
Mathilde Hulot, a French wine writer and producer of Hungarian wines with her husband Samuel Tinon, adds a different perspective: "We do sell our sweet wines. Not huge quantities, of course, but still. We're a small family business (we produce around 10,000 bottles per year). Some markets ask for Aszú, others for sweet szamorodni (a lighter version with less residual sugar). We sell our wines bottle by bottle, the same way we select our grapes, berry by berry."
Bringing sweet wine back into the limelight
In September 2022, for the very first time, the international wine competition Concours Mondial de Bruxelles will be holding a Sweet and Fortified Wine session in Marsala (Sicily).
This three-day event will showcase historic sweet and fortified wines from around the world, bringing together leading authorities from key sweet wine regions, wine industry experts and experienced sweet wine tasters for blind tasting sessions, a round table debate, tutored tastings and winery visits.
The choice of Sicily as the competition host is no surprise: the island is renowned for its wide array of sweet, fortified and noble rot wines, including Marsala (an appellation wine made from the Muscat and Malvoisie grape varieties), Passito de Pantelleria, Malvasia delle Lipari, Moscato di Noto, and DOC wines made from Zibbibo and Malvasia.
From September 20th-23rd some fifty international judges will blind-taste examples of sweet and fortified wines from around the world. Amongst those invited to judge are representatives from the leading sweet wine trade organisations (eg. Madeira, Porto, Sherry, Roussillon, Marsala, Sauternes etc), plus journalists, buyers and other wine trade members.
Creating debate around sweet wine
The Concours Mondial de Bruxelles Sweet and Fortified Wine Session aims not only to reward excellence in sweet and fortified winemaking, but also to raise awareness and generate discussion about this category.
The competition will include a round table discussion featuring participants from different countries and trade roles who will share their views on the topic. Participants will debate how best to boost visibility and drive sales of sweet and fortified wines, shining the spotlight on this precious patrimony. The audience of international judges, sponsors and hosts will also be invited to contribute ideas to this mini think-tank, and round table findings will be shared online.
Results of the Concours Mondial de Bruxelles Sweet and Fortified Wine Session will be published online on October 15th, 2022.