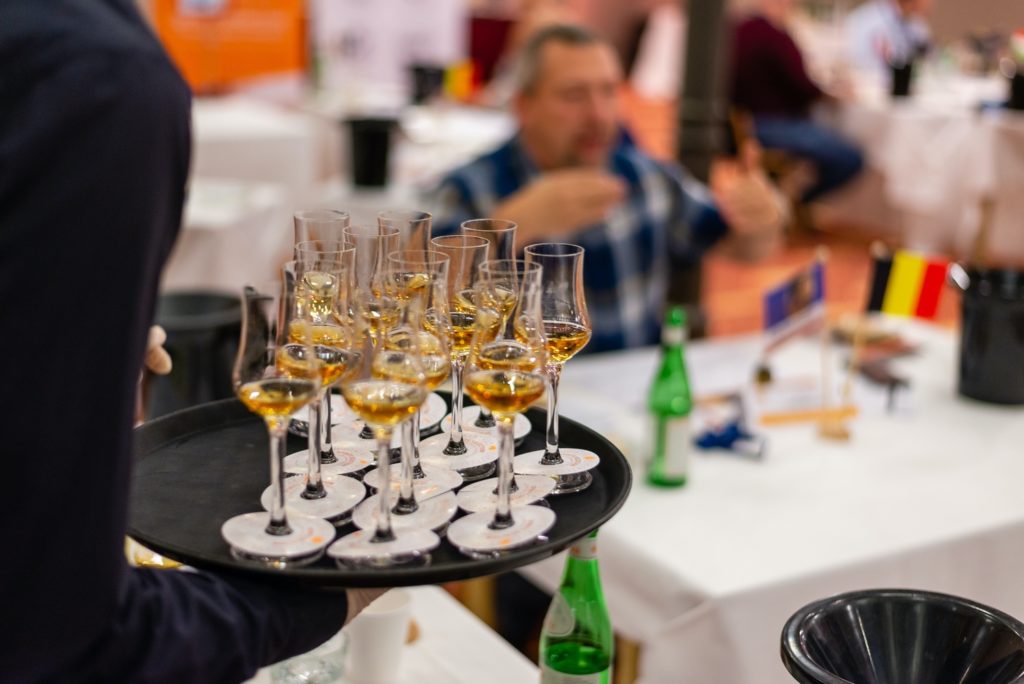 The 21st Spirits Selection competition ended yesterday in Brussels, Belgium. The judges complied with very strict safety rules so that the event could go ahead smoothly. Sixty professional judges tasted and rated up to 35 alcoholic beverages a day. A total 1,400 spirits from 54 countries competed to win a Silver, Gold or Grand Gold medal.
"This year, despite such unique conditions, we are extremely pleased to have been able to go ahead with Spirits Selection. Producers are experiencing an unprecedented crisis and they rely on major events such as this one to showcase the entire industry",
says Baudouin Havaux, chairman of the Concours Mondial de Bruxelles.
Entry statistics
This year once again, China was the run-away leader when it came to entries. Twenty-three percent of entries in this 21stcompetition were from China, the vast majority of them Baijiu, the country's foremost spirit. France, Mexico, Brazil and Italy held on to their ranking as major spirits producers. Rums and cachaças represented the second largest category with 21% of entries followed by brandies (14%) and gins (9%).
Mandatory safety precautions
To ensure the competition ran smoothly, the organisers introduced strict safety measures. Unfortunately, they had to temporarily set aside the fundamental values behind the judging panels – which is their international scope – and recruit mostly judges from Europe. Judges were provided with protective masks and hand sanitizer whilst signs explained all the useful safety precautions and reminded participants of social distancing rules. Masks also had to be worn in all public areas and when moving around the venue.
As is customary, the tasting sessions followed strict Concours Mondial de Bruxelles procedures. Each judge had an individual table and work area that scrupulously complied with social distancing rules. A team of professionals wearing masks and gloves ensured the spirits were meticulously served. Any movement around the tasting hall was organised and strictly limited and masks were mandatory.
Spirits Selection by CMB is the only touring competition in the world and is unique in that it conducts post-event checks on medal-winning spirits. The results of Spirits Selection 2020 will be published online on November 9.