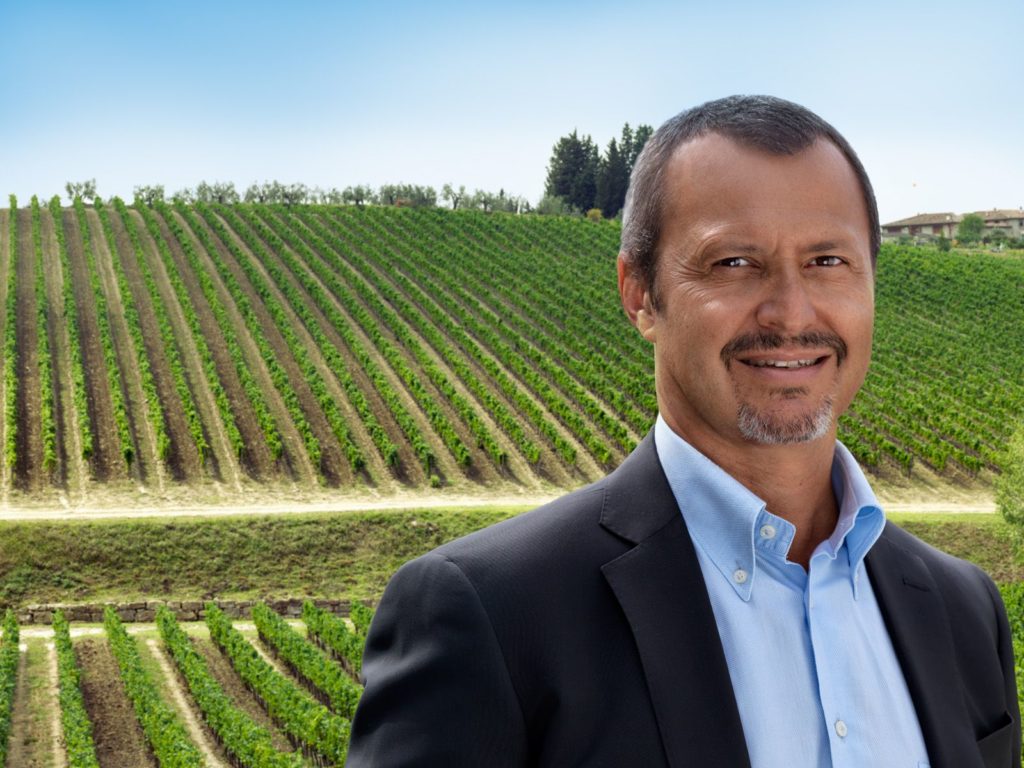 The appointment of Sandro Sartor, GM Ruffino, as President of Wine in Moderation, the association headquartered in Brussels that encourages a culture of informed and responsible drinking, is in line with Ruffino's commitment to social and environmental sustainability and education regarding responsible wine drinking.
"It is an honor, as an Italian, to be leading WIM," comments Sartor. "And it doesn't surprise me to see Italy leading this program. Italy may be the world's biggest wine producer, which has been an integral part of our culture for more than two thousand years, but wine is also entrenched in the Mediterranean diet. And that wouldn't be the case if we didn't already naturally adopt a moderate and responsible approach. Wine means quality of life that can be fully appreciated in moderation and a life of taste, something that we at Ruffino deeply believe in and that we strive towards every day."
Defending the culture of wine, from responsible production to responsible drinking, through sustainable management, are concepts that have become pillars for the entire production philosophy at Ruffino, with campaigns and projects whose aims extend beyond business alone.
Sartor continues: "This vision of corporate social responsibility finds its natural framework, identity and clear strategic thinking in our 'Ruffino Cares' project, which we explain and share every year in the official 'Sustainability Report'."
This prestigious international role for Ruffino's Managing Director is a perfect fit for the caring concept promoted by Ruffino Cares. According to Ruffino, "Drinking wine should mean embracing the joy of being together and never isolating oneself in excess. An inclusive, sociable way of life that brings people together to experience beauty and goodness, in which wine – and Ruffino wine in particular – has always played a part. A 'Life of Taste' is a wish and a hope, as well as a proud emphasis of an all-Italian attitude, which is helpful to remember at times like these."
The work carried out by Ruffino to protect environmental biodiversity also fits perfectly into this perspective, which has been one of the company's top objectives for many years. By the end of 2021, more than 40% of the vineyards owned by Ruffino will be organically managed.
The appointment of Sandro Sartor confirms the vision shared by Ruffino and the institutional mission of WIM, in a European context that is certainly not straightforward and which will see the determined and rightly ambitious advancement of a unique and unanimous program aimed at upholding and encouraging the culture of wine.

Ruffino, founded in 1877 in Pontassieve, near Florence, is synonymous of the history of wine in Tuscany. Great Tuscan classics, wines like Chianti Classico Riserva Ducale, Riserva Ducale Oro, Chianti Ruffino and Brunello di Montalcino Greppone Mazzi, have always been at the heart of Ruffino's production. At the same time, the willingness to take on new challenges has resulted in the creation of striking Supertuscans, including the multi-award-winning Modus, and in 2018 the acquisition of two Veneto estates for the production of Prosecco. At the end of 2011, Ruffino was acquired by Constellation Brands, the #1 wine company in the United States, marking an exciting new chapter in Ruffino's history. Today, Ruffino is firmly rooted in Tuscany, while always embracing the complex challenges of the global market. Distributed in almost 90 countries worldwide, Ruffino wines are proud ambassadors of Italian lifestyle and good taste