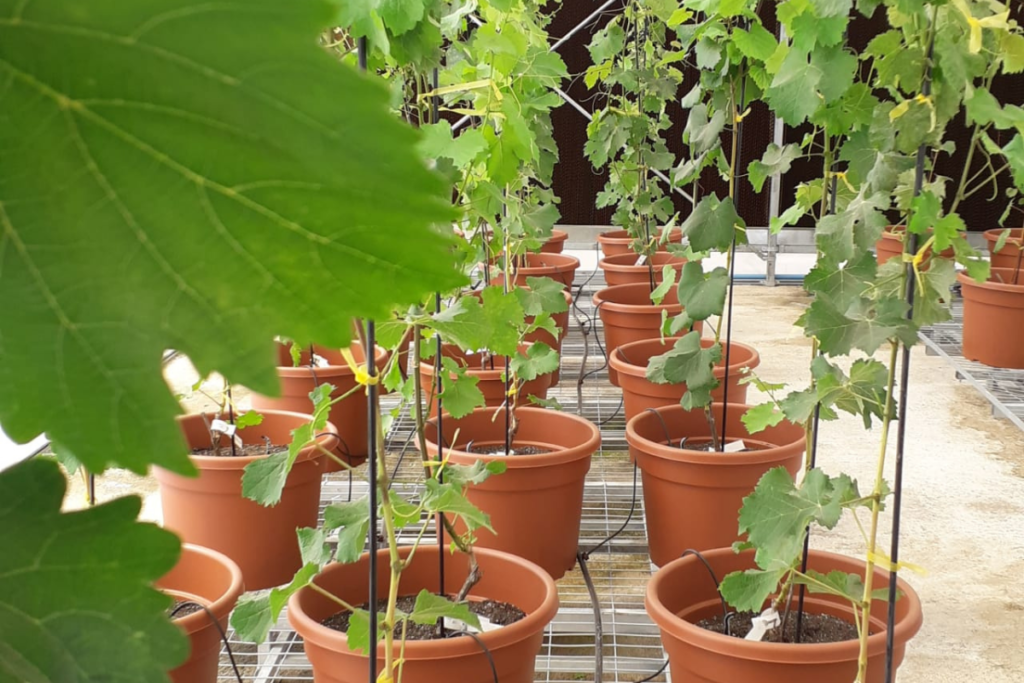 Leading to the vineyard of the future, the new Germplasm Bank of the Center for Research and Innovation, makes possible to safeguard the genetic quality and health of the vines.
The new Germplasm Bank of the Viña Concha y Toro grapevine nursery has recently been put into operation, which allows to safeguard the quality and health of the vines selected and transferred from the Center for Research and Innovation.
Within the framework of the R&D Strategic Program for Plant Health and Genetic Resources, the Viña Concha y Toro Center for Research and Innovation (CRI) started a key R&D project in 2017, which has made possible to select healthy and quality plants that are being transferred to a Germplasm Bank at the facilities of the Agricultural Management, thus functioning as the start point for the vineyard of the future, more productive and long-lived.
Felipe Gainza, R & D + i Leader in Molecular Biology at the CRI, explains that 'after selecting the best plants during the development of the R + D project, the production of improved plants through new diagnostic, control, cleaning and reinforcement procedures (CORFO 16PIDE-66727), there was a need to protect this clean plant material in a Germplasm Bank, according to the national regulations.'
The vineyard of the future
Being able to have a Germplasm Bank in our facilities, which to date maintains and protects 14 clones of 5 cultivars, will not only allow to considerably improve the phytosanitary quality of our vineyards, but will also help to modernize the production systems of existing plants. This will favor the traceability of the plant material from the mother blocks and the production processes of plants in the nursery, to the planting of new vineyards in the different wine valleys of Chile.
Ivo Agnic, Agricultural Engineer at Viña Concha y Toro, adds that 'the Germplasm Bank is a confined area of ​​142 m2, modern, automated and that will allow us to house up to 160 plants and also keep our plant materials in the best conditions of care, in order to achieve the objective of complying with all the requirements proposed by the Agricultural Livestock Service (SAG), related to safeguarding the genetic and sanitary quality of our vines'.
Next steps
Currently, the Germplasm Bank is in the certification process under SAG's Vine Certification program. In parallel, the CRI continues to work to enter a new batch of 25 clones and 4 rootstocks to the germplasm bank during 2021. On the other hand, progress is being made in the second stage of plant certification, in collaboration with the authority that includes technology transfer from disease diagnosis systems to SAG, in order to make the certification process more efficient not only for the company, but also at the national level.