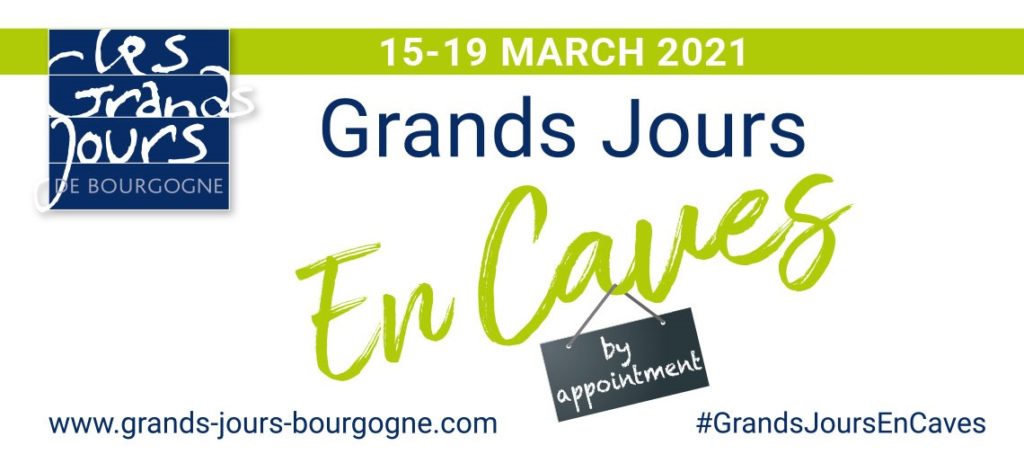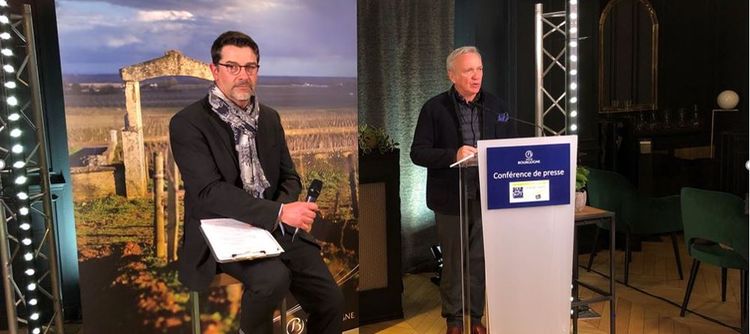 A first success for the Grands Jours En Caves Bourgogne
On the occasion of the press conference that was held on March 16, Raphaël Dubois, President of Les Grands Jours de Bourgogne, launched the first figures of this Grands Jours en Caves, a special event, adapted to the pandemic. Its goal was to allow anyone from the trade of the press, in capacity to visit Bourgogne, to meet with winegrowers or wine merchants in their cellars.
Nearly 600 Domaine and Negoce have opened the cellars from Mâcon to Chablis to welcome members of the wine trade (sommeliers working for restaurants, caterer, wine stores owners or employees, importers, wholesalers, agents…) and the press.
A new way, adapted to the pandemic, to discover the vintages on sale, especially the wonderful 2019, that is now fully on the markets.
Raphaël Dubois took this opportunity to give the dates of the next Grands Jours de Bourgogne, in their original format that usually gather 2,500 professionals and journalist for a week:
March 21 to 25, in 2022.