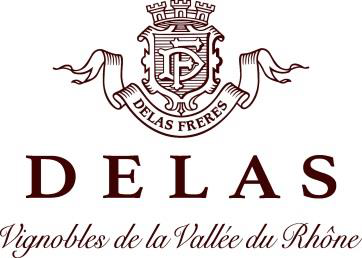 The following is the situation as its stands today as far as DELAS FRERES is concerned …
The events and outcome

The weather is usually mild at this time of year. The vines growing on the hillsides are therefore at an "advanced" stage on the slopes (between stage 3 leaves unfolded and visible inflorescences) and those growing on the plains are at a "normal" stage (bud burst, first leaves unfolded).
But this year, the Northern Côtes du Rhône vineyards were hit by a frost on the night of 7 to 8 April which had repercussions on the vines worked by Delas Frères.
Even if the Deutz vineyards in Hermitage have been spared and the impact should be minor, with an average of only 5% of buds affected (NB: We have observed that the south-facing vineyards were more affected than the west-facing ones), in Crozes-Hermitage, we have seen that certain vineyard plots, such as our Zen plot (2.5 ha), have been harder hit with 40% of the buds frozen.
The same was observed in Saint-Joseph, where our Passat, Magasin and Rouby plots were badly damaged, with 25% of their fruiting buds frozen.
As for the remainder of the vineyards, fortunately, after a very careful count, it would appear that the phenomenon should not have any major repercussions.
To sum it up, we are generally very relieved that the episode of frost was not more destructive.
The work carried out in our vineyards throughout the year, and particularly the ploughing of the soil (), helped to protect the vines and limit the impact of the sub-zero temperatures. () Meticulous work on fairly dry soils (70 mm of rain over the first three months of the year), reducing the amount of grass cover, has helped to mitigate the risk due to the lower humidity. This is also beneficial for young shoots which can freeze at temperatures of -2 to 3°C, whereas in drier conditions (humidity of below 60%), they can withstand temperatures of -4°C or even -5°C.
The teams in the vineyards, headed by director Jacques Grange and his deputy Clément Panigai, have also carried out very targeted disbudding work on the most affected plots to save all those structures that could be saved.
Looking at other winegrowing areas in the Northern Côtes-du-Rhône region, and, in particular, at the impact on our partner growers' vineyards, the situation is very mixed.
Delas Frères – May 2021
The Condrieu and Côte-Rôtie vineyards appear to be quite severely impacted (50% loss or more), as well as the lower-lying parts of the Cornas vineyards and the northern section of Crozes-Hermitage.
Luckily, the higher-lying vineyards in Cornas and those on the Chassis en Crozes plain were largely unaffected.
The harvest is still a long way off. Other unexpected events may occur. We will be sure to share our fears and joys (!) with you, dear friends and fans of DELAS FRERES.
Yours sincerely,
The DF Vineyard Team