Poggio Antico is pleased to announce the arrival of its wines at La Place de Bordeaux. Two of our iconic wines will be launched this September alongside other great "Beyond Bordeaux" wines. Brunello di Montalcino DOCG 2016 and Brunello di Montalcino Riserva DOCG 2015 will embark on this new adventure on September 16.
A pool of six partner négociants will take part in the development of a worldwide distribution, with the exception of Italy, USA, Ontario and Quebec.
Poggio Antico's General Manager, Federico Trost, states:
"I am very proud to announce this new commercial partnership with La Place de Bordeaux, which enforces the winery and increases its prestige, consequently bringing attention to Montalcino and Italian wines. Our Brunello 2016 will strengthen its presence in consolidated markets such as UK, Germany and BeNeLux, while gaining a more efficient positioning in others. La Place's exclusive network, as well as the added value it provides, will allow us to rise among the world's most outstanding wines, with the help of distinct négociants. In September, we will propose the current vintage, 2016, alongside the Riserva 2015"
The estate and its wines
Founded in 1976 and presently owned by Marcel van Poecke, Poggio Antico is the most elevated estate of Brunello. The vineyards of Poggio Antico rest on the highest hills of Montalcino, in the southern part of the village. The property is divided into three areas, I Poggi, Madre and Le Martine, that fan around the main cellar. The rows, stretching for 35 hectares, are cultivated completely by hand and organic management is practiced, at an altitude of almost 500 meters. Soil surveys have classified the vineyards of Poggio Antico in 6 Macro units and 15 Units of Soil that represent the estate's micro terroirs and are harvested and vinified separately; only after tasting the fruit of every single vinification, the "sound" of each Unit is harmonized to create the final wine.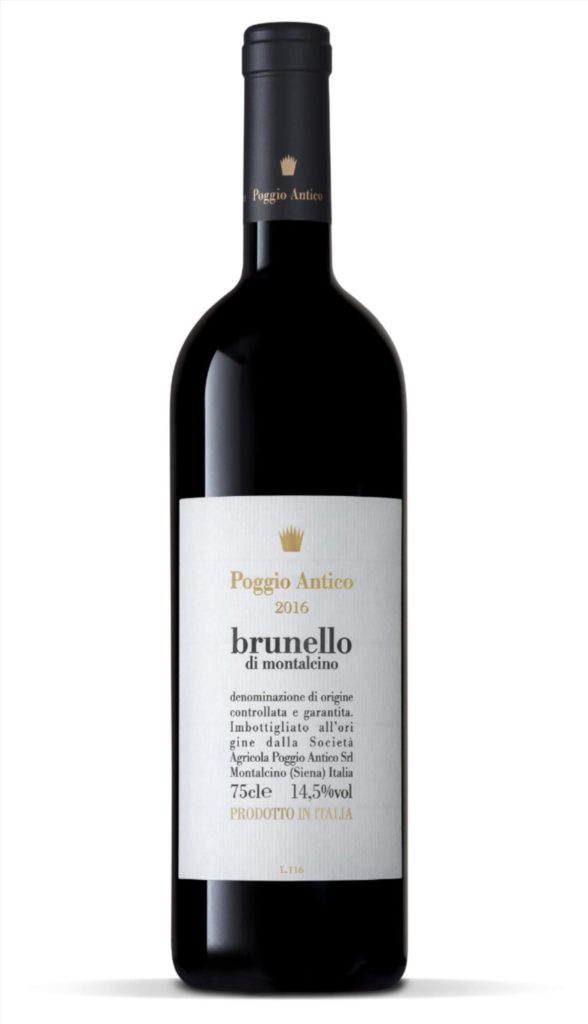 Brunello di Montalcino DOCG by Poggio Antico is made with 100% Sangiovese grapes according to the traditional method and it embodies all the characteristics of the variety. Long aging in the barrel and in the bottle endow this wine with structure and complexity. Units of soil, low yields, manual harvesting and triple sorting of the grapes: Poggio Antico aims to bring only the best of its vineyards to the cellar. A meticulous selection that begins in the vineyard and continues until the selected Units of Soil are blended to compose the harmony of the final wine.
Poggio Antico is certain that this new collaboration and distribution are excellent steps that will support its development.