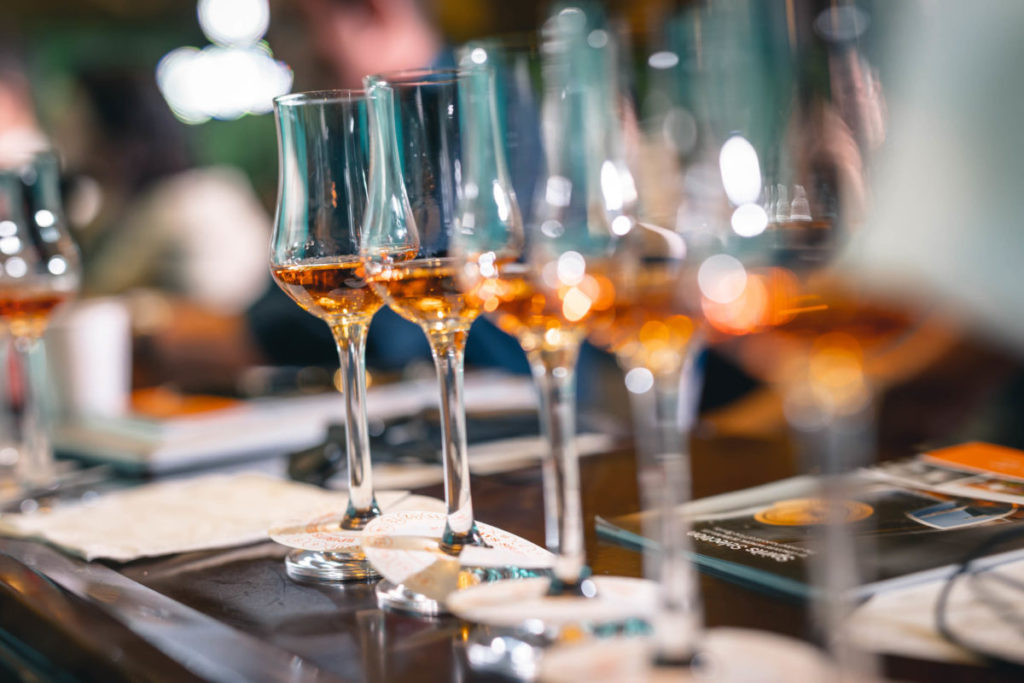 Tastings for the 22nd Spirits Selection by Concours Mondial de Bruxelles will take place from 21 to 24 October 2021. To reduce health risks due to the pandemic, the organisers of Spirits Selection have once again chosen to host the competition 'at home' rather than away. To ensure that everyone can enjoy the fun, they are also requiring national and international judges, along with staff, to have a Covid Safe Ticket.
Record-breaking entries, over 1,800 spirits
Despite the pandemic, the competition has registered a record number of entries, higher even than the 2019 event held in China where a significant number of baijius took part. China remains the leading country for the number of entries (24%), closely followed by France and its overseas departments (22%), then Brazil (10%), Italy (8%), Mexico (7%) and Belgium (5.7%). For the first time, many Belgian producers have entered this prestigious competition, debunking the age-old adage, 'No one is a prophet in their own land'.
"I am particularly delighted to see how much producers value this competition. We have registered a 33% increase in entries compared with 2020, a challenging year for the industry. We are doing everything in our power to ensure this annual event runs seamlessly", comments competition director Thierry Heins.
This year, the tasting sessions for Spirits Selection will take place in the heart of Brussels.
Belgium, a small country with a great range of spirits
There are some fifty or so spirits producers in Belgium producing genever, gin, whisky, fruit brandy and liqueurs, to name a few. There are also more offbeat pours made from chicory/witloof, speculoos or cuberdon candy. Visits to some of the flagships of Belgian spirits production are planned for the international judges, including the whisky distillery The Belgian Owl, the Biercée distillery recently purchased by the Légendes brewery and the Mont Saint-Jean farm in Waterloo owned by the John Martin group. An evening event hosted in honour of Belgian spirits will also take place in Brussels so that Belgian producers can connect with members of the panel.
About the competition
Spirits Selection by Concours Mondial de Bruxelles is an international touring competition where spirits are entered by producers to be tasted and judged by a panel of experts. Our experienced judges come from around the world to taste competing spirits with a single-minded purpose, and that is to select spirits of irreproachable quality with no biases stemming from the label or a category's prestige. The competition is one of the leading events of its kind worldwide.