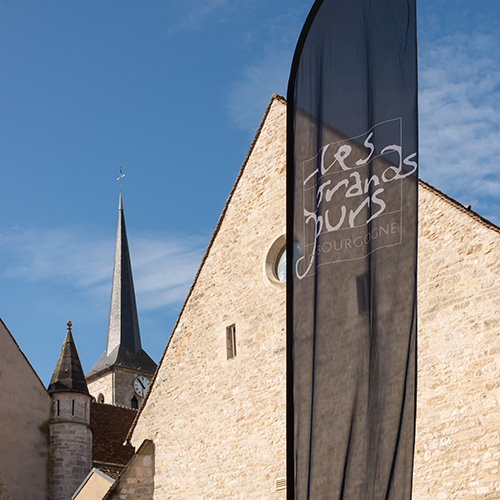 The management board of Les Grands Jours de Bourgogne and the organizers of the 12 tastings for this international event that runs every two years are delighted confirm that it will take place from 21-25 March 2022. Winegrowers and négociants are eagerly waiting to welcome trade buyers and journalists to Bourgogne.
In 2022, it's FINALLY time to meet up with old friends again following the cancellation of the 2020 event and a smaller 2021 gathering during Les Grands Jours en Caves.
"This time, the situation means we will be able to maintain the event. And of course, all social distancing measures will be in place to ensure these tastings go off without a hitch. We are impatient to meet up with clients and prospects once again in March for this long-awaited rendezvous and are delighted to have the possibility to demonstrate our hospitality once again," said Raphaël Dubois, President of Les Grands Jours de Bourgogne.
This announcement has been warmly welcomed by the loyal partners of this open-air event, namely the Bourgogne Wine Board (BIVB), the Conseil Régional de Bourgogne-Franche-Comté, the Conseils Départementaux of the Côte-d'Or, the Saône-et-Loire and Yonne departments, and Crédit Mutuel; along with the winegrowing industry bodies, and the many volunteers and employees of the various organizations and service providers.
Les Grands Jours de Bourgogne is part of a number of events that will be running in Bourgogne in March, including the Saint-Vincent Tournante de Bourgogne in Corpeau, Puligny-Montrachet, and Blagny on 19 & 20 March, and the Hospices de Nuits wine auction on 20 March.