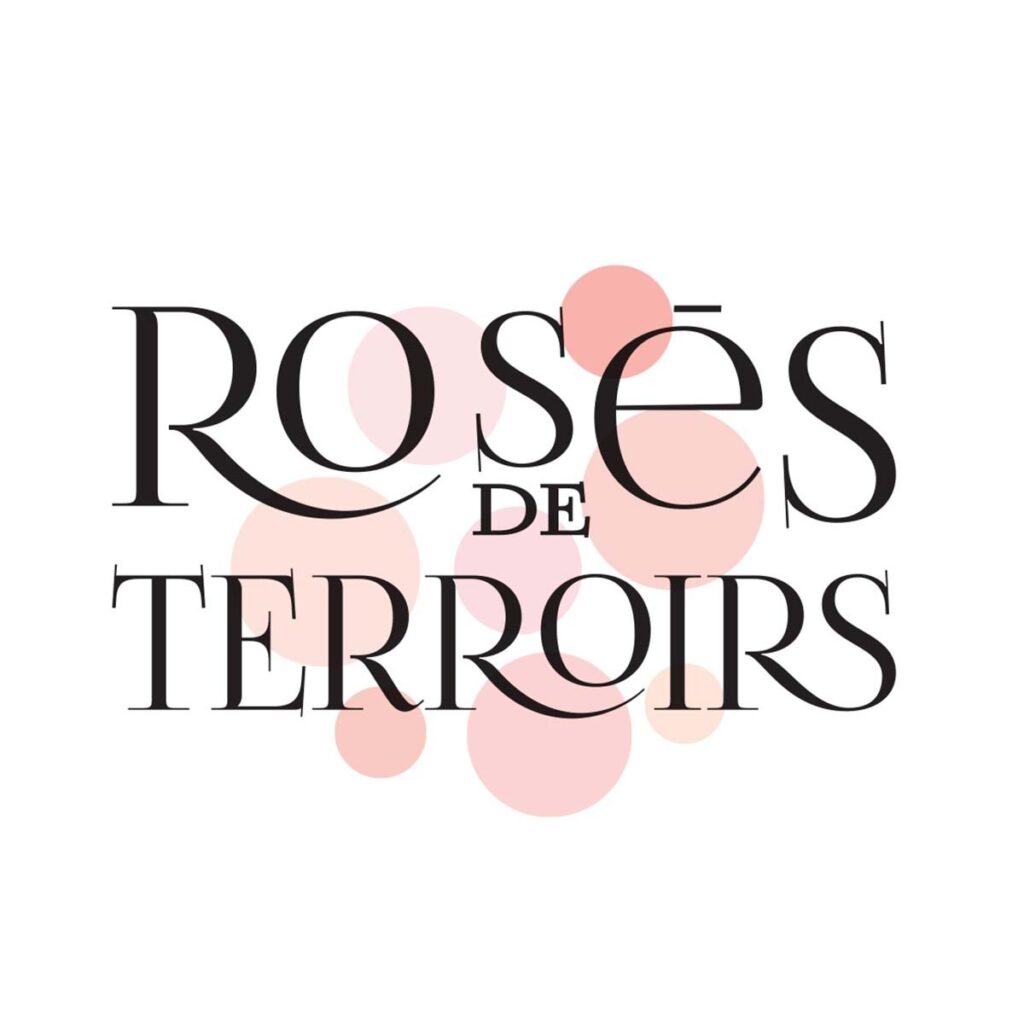 "Rosés de Terroirs Expérience", a three-year strategy (2022-2024).
On 30 November 2021, the Association Internationale des Rosés de Terroirs (AIRT) adopted a first three-year strategy entitled "Rosés de Terroirs Experience", with the aim of enabling specifiers, retailers and ultimately wine lovers to find, discover and taste rosés from terroirs, in France but also progressively abroad.
Over the next 3 years, the association aims to
– to co-opt and promote 100 benchmark wines from around the world (34 to date);
– to organise 10 professional events targeting the media and retailers;
– to mobilise 300 partner tasting-sales venues (wineries, wine bars, restaurants, wine shops, etc), particularly in France and the United States;
– to develop a group of supporters on social networks, one professional (500 prescribers and retailers), the other general public (5,000 lovers).
In the spring of 2022, this strategy will take off, with :
– the progressive display of the "Rosés de Terroirs Expérience" logo by the estates and retailers offering one or more of the vintages selected by the association;
– a first event dedicated to the "mads" of rosés de terroirs (producers, retailers, media).
Permanent tasting and press briefing at Wine Paris 2022.
The association invites you to visit the Cru Tavel stand at Wine Paris 2022 (Hall 4 E 305):
– for a press briefing on 14 February at 12 noon in the presence of several winegrowers, as well as Jérémy ARNAUD, director of Terroir Manager, an expert in the rosé market;
– and for a tasting "experience", without an appointment and throughout the show, of the rosés of the terroirs co-opted to date (list on www.rosesdeterroirs.com).
For all requests for information, interviews and samples, and to join the privileged circle of "mads" of terroir rosés, Sandra GAY, head of AIRT, is at your disposal: contact@rosesdeterroirs.com.
Selected « cuvées » as of 1 January 2022.
On www.rosesdeterroirs.com, the association :
– receives candidacies from all over the world all year round ;
– establishes and updates the list of selected « cuvées » by referring them to the winegrowers concerned (e-mail, website).
As of 1 January 2022, 34 « cuvées » have been selected.
The rosés of the terroirs accepted by the association during its co-option tastings are :
– of great diversity; in fact, through its colour and above all its taste, each one tells a story linked to a natural location (characteristics), a winemaker (personality, talent), and a singular ambition (choices, bias);
– at least 1 year old;
– compliant with French regulations in terms of ecophyto assessment (quantity and quality of pesticide residues authorised in the wine).
AOC Bandol (France) : Château de Pibarnon, Château Pradeaux, La Bastide Blanche, Domaine Maubernard, Domaine la Sufrène (cuvée tradition), Domaine de Terrebrune, Domaine de la Tour du Bon
AOC Bardolino Chiaretto (Italie) : Le Fraghe, Guerrieri Rizzardi
AOC Bordeaux Clairet (France) : Vignobles Chaigne et Fils (cuvée Château Ballan Larquette)
AOC Côtes de Provence (France) : Château de Roquefort (cuvée Corail), Clos Cibonne (cuvée Château Cibon)
AOC Côtes de Toul (France) : Maison Lelièvre (cuvée Les Evêques)
AOC Côtes du Rhône (France) : Domaine de l'Odylée (cuvée Rosé d'Automne)
AOC Costières de Nîmes (France) : Château Beaubois (cuvée Elégance)
AOC Faugères (France) : Domaine de l'Ancienne Mercerie (cuvée Frou Frou)
AOC Rosé-des-Riceys (France) : Pascal Manchin, Jacques de France
AOC Sancerre (France) : Domaine Fournier Père et Fils
AOC Tavel (France) : Les Vignerons du Castelas (cuvée Respelido), Les Vignerons de Tavel et Lirac (cuvée Trésor des Sables), Cellier des Chartreux (cuvée Domaine les Hautres-Roches), Domaine des Muretins, Domaine Maby (cuvées La Forcadière et Prima Donna), Domaine Pélaquié, Domaine Lafond Roc-Epine, Château d'Aquéria, Château Trinquevedel (cuvées du Château et Les Vignes d'Eugène), Château de Manissy (cuvée la Langoustière), Domaine le Vieux Moulin, Domaine Corne – Loup, Domaine Amido (cuvée les Amandines), Les Grandes Serres (cuvée La Rosé d'Aimée).