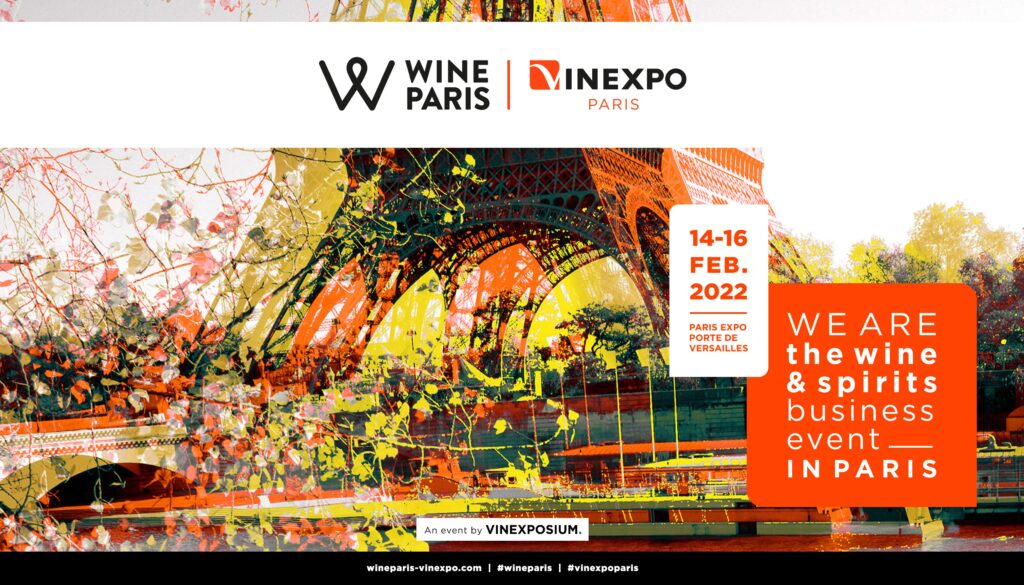 The second day of the Vinexposium group's flagship event in Paris came to a close in an upbeat, vibrant mood. It confirms the return of in-person business, which is excellent news for the industry after a two-year hiatus marked by remote communications.
Several official visits punctuated the day, illustrating the significance of the wine and spirits industry for France. The morning began with a visit by Mrs Valérie Pécresse, a candidate in the Presidential election, accompanied by Mr Xavier Bertrand, chairman of the Hauts de France regional council. It then continued with a visit by 25 MPs and Senators belonging to ANEV, the French National Association of Vine and Wine Politicians.
Concurrently with this, the French wine and spirits exporters' federation (FEVS) announced at its press conference record figures for French wine and spirits exports in 2021. The strong upswing compared with 2020 (+28 %) also shows significant growth on 2019 (+ 11 %). French wine and spirits exports generated 15.5 billion euros in revenue, making the industry the second most positive product category in France's balance of trade.

The Wine Talks, hosted by leading personalities from the world of wine, delivered a rich variety of prospective content to a rapt audience of trade members.
OIV director Pau Roca Blasco commented on the current state of climate change to a highly international audience. He also addressed mitigation strategies implemented by many players in the wine industry during a panel discussion moderated by British international consultant Rupert Joy, who concluded: "The wine industry must not only implement climate change mitigation measures but also has a lead role to play on the issue and should set an example for the rest of the farming industry".

More technical topics were discussed, including the new proposal for structuring excise duty in the UK based on a complex system of half-degree band taxation. During the panel discussion, the WSTA (The Wine and Spirit Trade Association), represented by its chief executive Miles Beale, suggested the UK government simplify taxation with a single tax on all wines with an ABV ranging from 8.5% to 15% per 75cl bottle.
At the end of the day, Gérard Bertrand, along with Robert Eden of Château Maris, Marc Thibault, a winegrower in Coteaux du Giennois in the Centre-Loire region, and Anne-Laure Ferroir of Terra Vitis, answered questions by Dr. Jamie Goode on the future of winegrowing, a hot topic for the industry. They all agreed on one thing: sustainability is the only option going forward. They also concurred that higher production costs for sustainable/organic/biodynamic wines would inevitably entail premiumisation.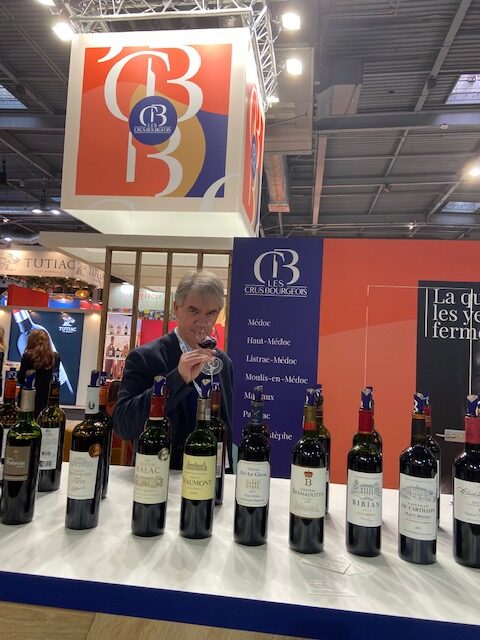 Visitors thronged the aisles of the exhibition, keen to take advantage of the many free-pour and curated tastings. They were able to combine business with pleasure, enjoying a second day of reunion with other industry members.

Wine Paris & Vinexpo Paris continues through to 16 February at Paris Expo Porte de Versailles. The event is hosting 2,864 exhibitors from 32 countries, visitors from over 100 countries and a programme packed with 100 conferences, masterclasses and panel discussions.
About WINE PARIS & VINEXPO PARIS
Wine Paris & Vinexpo Paris is the annual event for wine and spirits professionals from around the world. Hosted in February at a key time of the year, it aims to offer a cohesive focal point for industry players centring on a comprehensive, relevant and inclusive range of products that showcases not only French wine regions, but increasingly vineyard sites across the globe.
About VINEXPOSIUM
Vinexposium is the world's leading organizer of wine and spirits trade events with a portfolio of iconic and recognized events and digital solutions available 365 days a year on Vinexposium Connect.