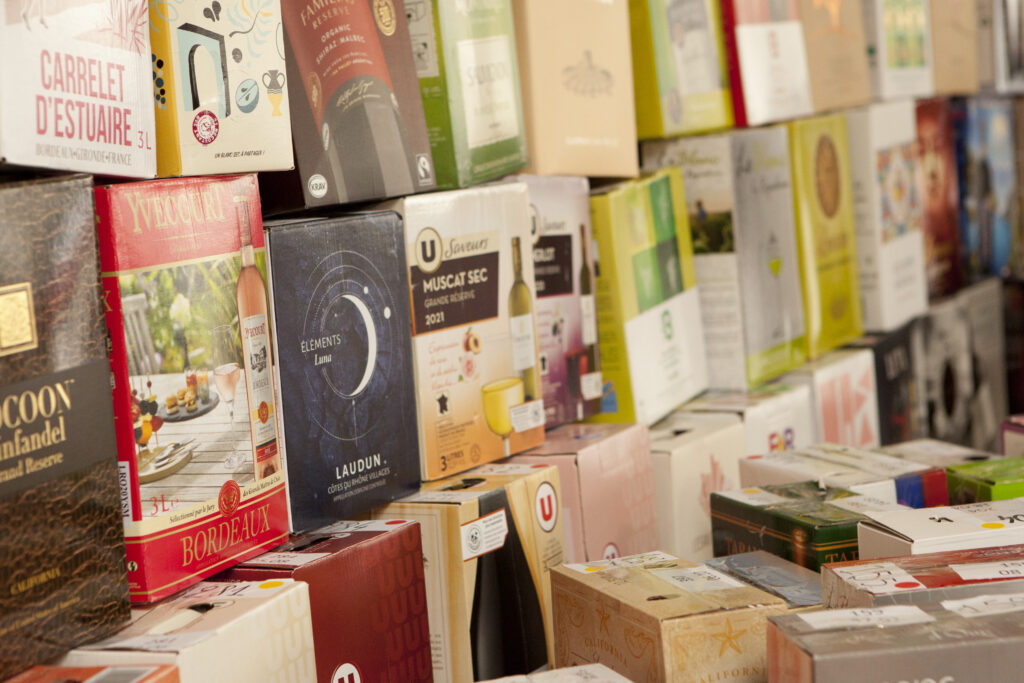 The "Concours International Wine In Box", the competition specifically dedicated to wines packaged in
Bag-in-Box®, once again took place in person on Tuesday, March 29 after two years of remote events. The quality
of wines continues to evolve, and packaging becomes more recyclable.

The 2022 competition: a competition as unifying as ever
The 2022 edition was held at Diagora Labège (Toulouse, France) on March 29. After two remote events due to the
Covid pandemic, the tasters were once again able to meet and decide which were the best BIB wines. "Both the
sommeliers and oenologists told me how pleased they were to get together, not only to taste new wines but to
discuss and debate", said the organizer Anne-Marie Estampe.
The number of participants was encouraging, with 397 wines in competition (from 16 countries), of which about
half were French and half foreign. Altogether 119 wines were "BestWineInBox 2022" prizewinners.

The wines: well-established quality
The tasters noted that for the past few years, BIBs have received definite legitimacy among producers, who no
longer hesitate to package very good wines, even excellent wines, in alternative containers. Denis Moreau,
oenologist, and president of one of the juries, claims that BIB wines no longer need to envy bottled wines. "Before
Covid, BIB wines were rather round, fruity, with a slight lack of substance, but now quality has improved. In
particular, we tasted a well-produced 2019 vintage, recently boxed in BIB, and it was equivalent to a very good
bottle", he said after the tasting.

And the boxes are ever more ethical
Manufacturers are working on improving recyclability of the bags and taps, are including more bio-sourced or
already recycled materials, while the cardboard boxes have been recyclable for years. They are also lighter than
glass bottles, a quality that encourages consumers who care about their carbon footprint.
Since 2020, the competition has also been open to design. Wines which have won the precious golden sticker
"BestWineInBox" also compete to become the "Best Dressed Wine" as well as for the competition of
eco-conception, in partnership with Adelphe. These two competitions will take place later in 2022.

A pioneering competition
The "Concours International Wine In Box" (CIWIB), created in 2015, is the first competition dedicated 100% to
wines packaged in BIBs. Organized by the AMELOVIN Company, in partnership with the University of Toulouse
(student oenologists at the DNO of Toulouse) and the Occitanie Region, the competition is open to producers,
merchants and distributors of wines packaged in Bag-in-Box®. To designate the "BestWineInBox" in the best
conditions, the wines are blind-tasted and evaluated by juries, each one presided by an oenologist.
To obtain the complete results of the competition: https://best-wine-in-box.com