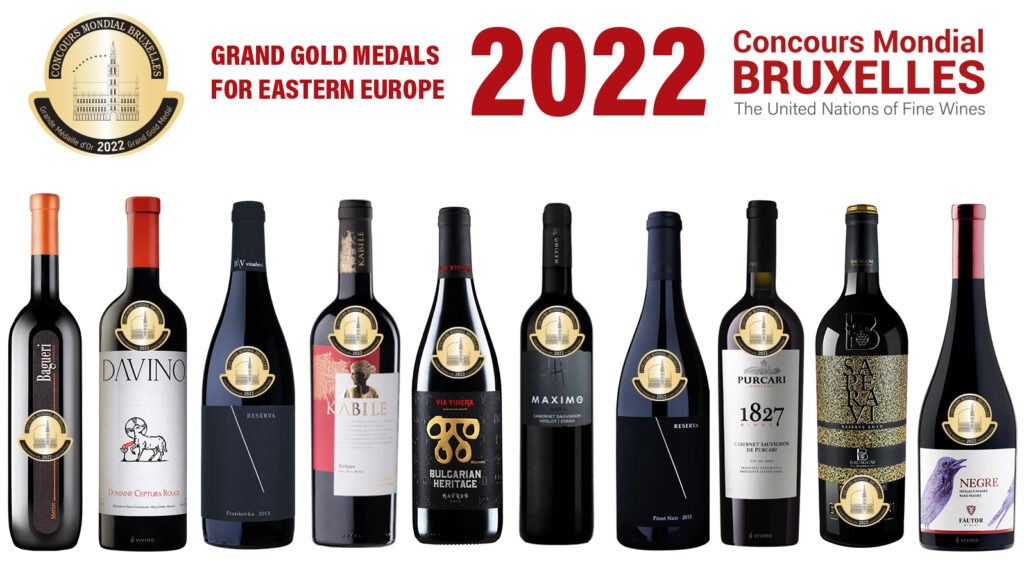 The best red wine in the competition comes from Moldova. A quarter of white wine medals were awarded to entries from Eastern Europe.
This year, a total of 12 Eastern European countries collected medals from the Red and White Session of the prestigious Concours Mondial de Bruxelles, confirming the ever-increasing quality of wines from this part of the world. Moldova leads the way with 53 accolades, followed by the Czech Republic (43), Bulgaria (38) and Romania (36).
Moldova's Fautor Negre 2017 received the highest panel score in the red wine category among a total of 5,084 entries from 35 countries around the world. The wine is a blend of the native varieties Feteasca Neagra and Rara Neagra.
Moravia in the Czech Republic is the region which collected the most accolades for white wines in the competition followed by Castilla y Leon and Languedoc-Roussillon. In fact, a quarter of the white wine medals in the competition were awarded to entries from Eastern Europe.
The Czech Republic, Moldova, Bulgaria, Croatia, Romania, Slovenia, and Georgia received Grand Gold medals – the highest recognition from Concours Mondial de Bruxelles, granted to less than 1% of total entries.
For its 30th edition next year, the Concours Mondial de Bruxelles has chosen the Croatian town of Poreč in the region of Istria. For the 4th time in the competition's history, it will be hosted by an Eastern European country. Previous locations were Bratislava, Slovakia in 2013, Plovdiv, Bulgaria in 2016 and Brno in the Czech Republic in 2020. The next Red and White Session will take place there from May 12-14, 2023.