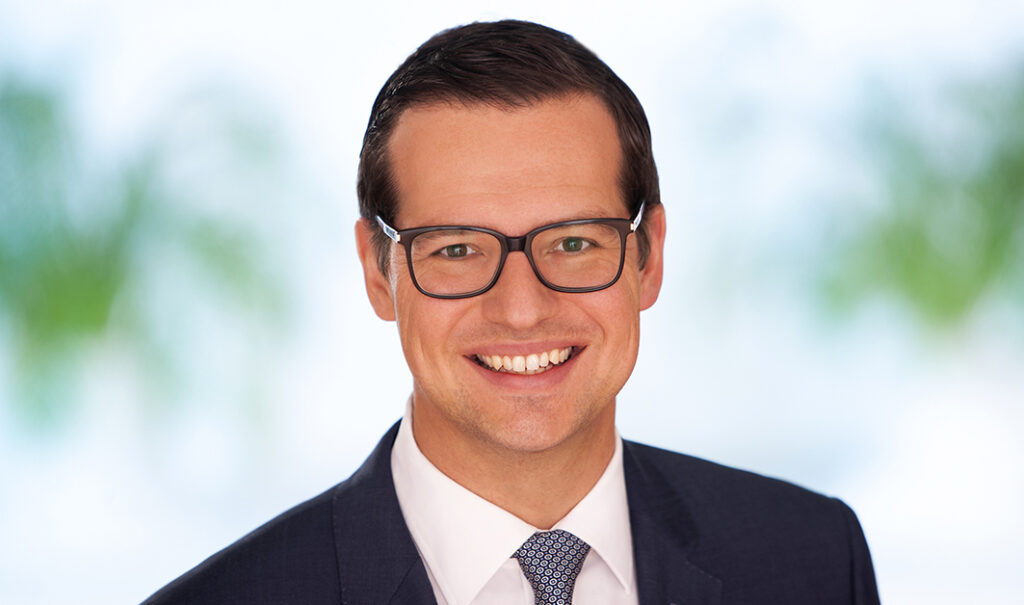 Sparkling wine was the best performing export category in Germany in 2021 with an increase of 24% in volume and 35% in value compared to 2020. Germans drink more sparkling wine per capita than any other market in the world, annually consuming about one fifth of bubbly produced worldwide. We talked about the most recent developments in the German Sekt market with Dr. Alexander Tacer, Managing Director of the Association of German Sparkling Wine Producers, which represents around 95% of sparkling wine production in Germany.

– How is German Sekt different to other sparkling wines?
– The German Sekt industry is characterized in particular by its unique variety. It doesn't matter whether it's fruity-fresh primary aromas, more complex yeasty secondary or oak tertiary aromas; there is a suitable Sekt for every purse, palate and occasion. It is precisely this wide variety that is the strength of German Sekt, because the consumer likes to savor this. The precise differentiation of production methods and qualities makes it possible for everyone to find their "personal favorite sparkling wine".

– Which grape varieties is German sparkling wine most commonly made from?
– In addition to Riesling, the grape varieties most commonly used in Germany for the production of sparkling wine also include the classic Pinot grape varieties such as Pinot Blanc, Pinot Noir, Pinot Gris and Pinot Meunier along withChardonnay.

– When it comes to sparkling wine consumption, the Germans are world leaders. Where does this preference for sparkling wine come from?
– The Germans' preference for sparkling wine can be explained by the above-mentioned, unique variety of outstanding Sekt wines. Also, it is of course because enjoying sparkling wine together is an important and essential part of our culture and the way we live and toast the beautiful moments in life together. Added to this is the rich history of German Sekt production.

– What proportion of the sparkling wine market in the country do German producers represent?
– In 2021, German Sekt producers had a share of about three quarters of total sparkling wine sales in Germany.

– How about exports?
– According to the Federal Statistical Office, a good 36.2 million bottles of sparkling wine were exported from Germany in 2021.

– Is it true that German consumers now drink fewer, but higher quality sparkling wines?
– Annual per capita consumption of sparkling wine in Germany fell slightly to 3.2 l in the 2020/21 wine year compared to the same period the year before (3.3 l). Despite this slight decline, Germany is still the leader in global per capita consumption of sparkling wine. At the same time, an increasing trend towards the purchase of premium products can be seen in the sparkling wine sector, which is reflected in the disproportionately high growth in value (19% in 2021).

– What trends are you currently witnessing in the sparkling wine market?
– Our own data collection among our association members shows that sales of rosé sparkling wine are steadily increasing and represent a considerable proportion (2021: around 16%) of the total volume. We continue to observe that the popularity of so-called non-alcoholic sparkling wine and the variety of brands in this segment continue to increase. We assume that this development will continue in the future, with so-called non-alcoholic sparkling wine becoming increasingly important as a situation-specific supplement to classic sparkling wines.

– How has the pandemic affected the sparkling wine business so far?
– In the pandemic years of 2020 and 2021, we mainly observed new shopping and drinking habits. In times of contact restrictions, people were looking for pleasurable experiences to take home. Closed restaurants and canceled festivals meant that larger quantities of sparkling wine were bought through food retailers or online retailers. During the pandemic, the attitude to life changed and the desire to treat yourself was reflected in increased demand for higher priced sparkling wines over the course of 2021. We also noticed this trend towards premiumization at the end of the year when sparkling wine was at its peak. The mood in the economy received a new boost at the beginning of 2022 and the sparkling wine market was also on an upward curve, but expectations have fallen somewhat as a result of the latest developments in connection with the Russian war in Ukraine. The extent to which the volatile market situation will affect sparkling wine prices and consumer choice cannot yet be determined with certainty.