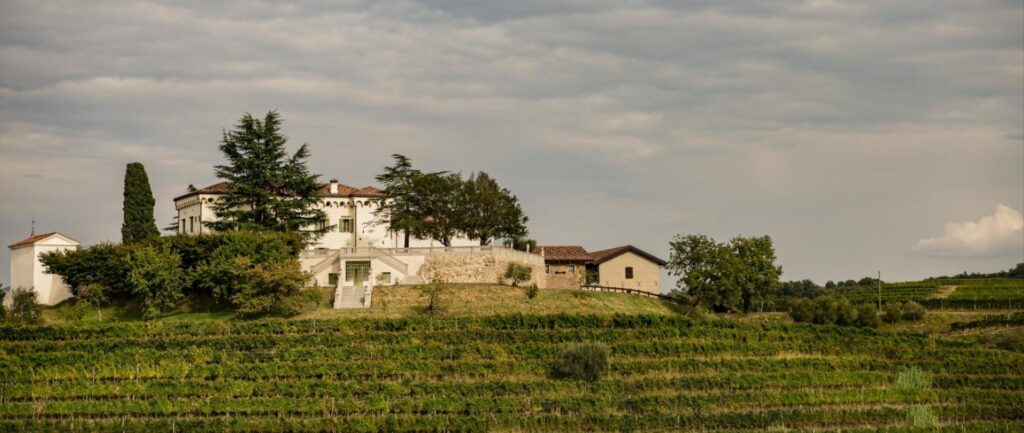 Experience first-class wine tourism from Le Tenute del Leone Alato: music and aperitif, wine tastings and bike rides.
July 2022 – This year, Torre Rosazza and Costa Arènte will also promote their territory and wine heritage through diversified wine tourism activities that everybody can enjoy: from wine lovers to families looking for engaging adventures surrounded by nature.
The wine tourism offer of the two Tenute del Leone Alato estates is boosted thanks to their official participation to the prestigious The Grand Wine Tour, the first Mark of Excellence that certifies high standards in hospitality of Italian wineries, guaranteeing unique food and wine experiences in highly suitable areas, scenic vineyard routes, breathtaking landscapes as well as local culinary traditions. And outstanding wines.
«Being part of TGWT is an important step that is in line with the positioning we are aiming to for Torre Rosazza and Costa Arènte – sharesAntonella Imborgia, Head of Marketing and Communication at Le Tenute del Leone Alato. These are two highly distinct areas characterized by a very strong identity that truly embodies the territory and our wines. Being part of an exceptional promotional organization like TGWT is of great help and is a source of pride and joy for us. We hope that this marks the beginning of a long-lasting relation».
Torre Rosazza: the captivating ronchi
Friuli-Venezia Giulia has always been a crossroads of people and cultures, and a hospitable land. This typical warm hospitality is also found in Torre Rosazza, an estate consisting in 80 hectares of vineyards on the Colli di Rosazzo, within the Colli Orientali del Friuli DOC. The gaze immediately rises upwards, captured by the distinctive architecture of Palazzo De Marchi, the beating heart and location of the winery. Rising on top of a hill where mesmerizing sunsets color the sky, the winery has a natural view of its vineyards: two wide terraced amphitheaters surrounded by woodlands and separated by the road that rises from Oleis di Manzano.
«This summer 2022, we are glad to open our doors – says Francesco Domini, Sales & Operations Director of Le Tenute del Leone Alato – We are ready to welcome visitors with custom experiences that will let them fully enjoy the essence of our territory. Walk along the terraced vineyards and marvel at the Ronchi, perfectly exposed to the sun and made up of the typical Ponca, and taste our remarkable wines: native whites like Ribolla Gialla, Friulano, Picolit and Verduzzo Friulano, paired with local specialties.»

To complete the range, the international Pinot Grigio, Pinot Bianco and Sauvignon, native reds Refosco dal Peduncolo Rosso, sumptuous Pignolo and Schioppettino, the latter exclusively used for the production of Metodo Classico. These varieties yield modern wines: fresh whites and powerfully identifying reds find their maximum expression in the blends Ronco delle Magnolie and Ronco della Torre, true enological masterpieces.
Torre Rosazza is not only about nature and vineyards,but also culture and art. Guests can marvel at the historic palace, considered as a work of Fine Art since 2000 for its original architectural structure that reveals Tuscan influence: a point of reference and artistic pride for the entire territory.
For more information:
https://www.torrerosazza.com/it/visit-torre-rosazza
https://www.thegrandwinetour.com/it/cantine/friuli/torre-rosazza/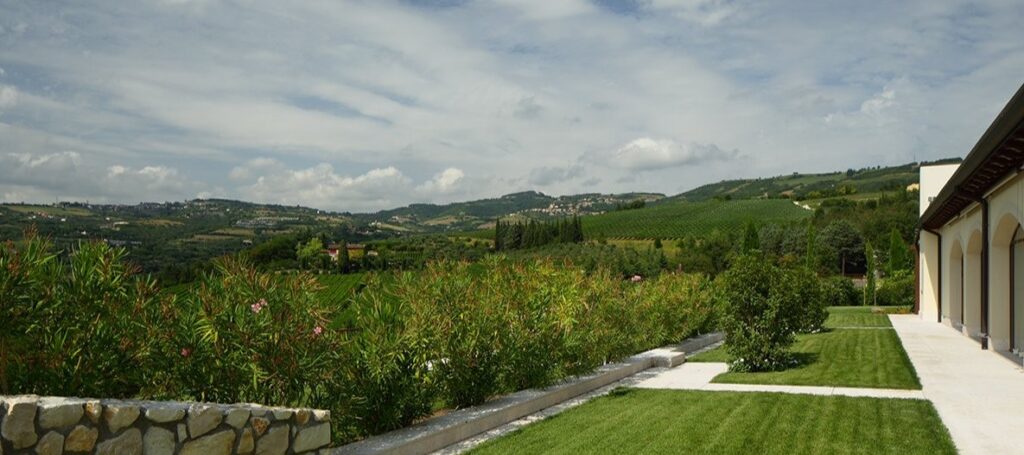 Costa Arènte: the elegant welcome of a timeless place
Situated halfway between Grezzana and Romagnano, Costa Arènte thrives in the charm of nature and breathes in the history of the nearby Villa Arvedi and Villa Pellegrini,the natural elegance of a timeless place.
The winery actively promotes wine tourism and the products of its microcosm, the Valpantena, with its numerous trails for trekking, horseback riding or cycling. Starting this July, the new Valpantena Freeride will allow bike lovers to engage in a "pedal-assisted" tour of the hills of Valpantena. The adventure begins from the winery and, upon returning, participants will enjoy a tasting of three wines served with local delicacies: the perfect way to end an active day outdoors .
At Costa Arènte, hospitality is one with nature: guests are welcomed in the building located next to the old drying loft, shielded by stone walls and enclosed by a row of cedar trees, in a meadow sown with honey-yielding essences.
A horseshoe-shaped structure with 12 rooms in rustic-modern style, divided over three floors. For breakfast, guests are offered local products from small producers (locally-sourced eggs, dairy products, jams and honey) and pastry from Lessinia. From the internal courtyard, which also leads to the wine shop and the tasting room, there is a sweeping view over the vineyards of Valpolicella and Verona.
Wine tastings, served with local products, include five reds that reflect the area's winemaking tradition: elegant and long-lived Valpolicella Superiore, Ripasso Superiore, Amarone, Amarone Riserva and Recioto.
We organize personalized and customized experiences to let guests exclusively enjoy Costa Arènte, the symbol of the chosen valleys of Valpolicella.
This July (on the 8th, 15th and 23rd) the estate will open its doors for aperitifs livened up by music: art, food and wine will be the stars of a dazzling location immersed among the vineyards. Enjoy the sunset to the sound of music and a special selection of Costa Arènte wines.
For more information:
https://www.costarente.it/it/visit-costa-arentehttps://www.thegrandwinetour.com/it/cantine/veneto/costa-arente/