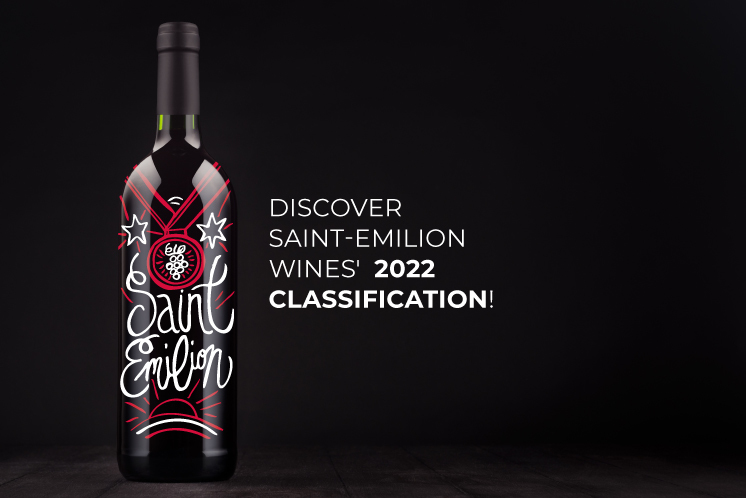 The Saint-Emilion Wine Classification is unique in the world. Introduced in 1955 under the auspices of
Institut National de l'Origine et de la Qualité (INAO), it is the only classification that is revised every ten
years. It therefore encourages every estate, candidate or already promoted, continuously to strive for
excellence, vintage after vintage.
Today a new page of the great history of our appellations has been written. After long months of
painstaking work, the 7-member Classification Commission has finalised the list of crus classés in the
Saint-Emilion Grand Cru AOC for the next 10 years.
The list adopted today by the National Committee will then be submitted for approval by the French
Ministries of Agriculture and Consumption.

The new classification distinguishes 85 properties:
2 Premiers Grands Crus Classés A,
12 Premiers Grands Crus Classés,
71 Grands Crus Classés.
This classification rewards the labours of the women and men, who have worked for decades to
maintain their wine's classification or raise it.
To assess the regularity and exceptional quality of the wines, the Classification Commission was
supported by work done by the testing organisation Bureau Veritas Certification France: 1,343 samples
were tasted by a panel of 43 expert tasters, who worked for 4 months.
While it assigns significant importance to the wines and tasting them, the classification also takes into
account their reputation, the renown of their terroirs and the exemplary way in which the vineyards
are run. Thousands of details, some of them tiny, are taken into account, which together contribute to
the excellence of each wine.
The classification has been loyal to its principles and fundamentally stable since 1955, and thus offers
wine drinkers all over the world a guarantee of lasting exceptional quality.
The Saint-Emilion Wine Council hereby sincerely thanks INAO for its unflagging involvement in building
this classification.
"We would like to congratulate all the properties that feature in this new classification of Saint-
Emilion wines and the people, who work on them, because this is truly an outstanding human
adventure that relies on teamwork. Without a terroir and committed women and men, there
can be no great wine. There is no doubt that this new classification will continue to lend
prominence to the name of Saint-Emilion abroad." Jean-François Galhaud, President of the
Saint-Emilion Wine Council.