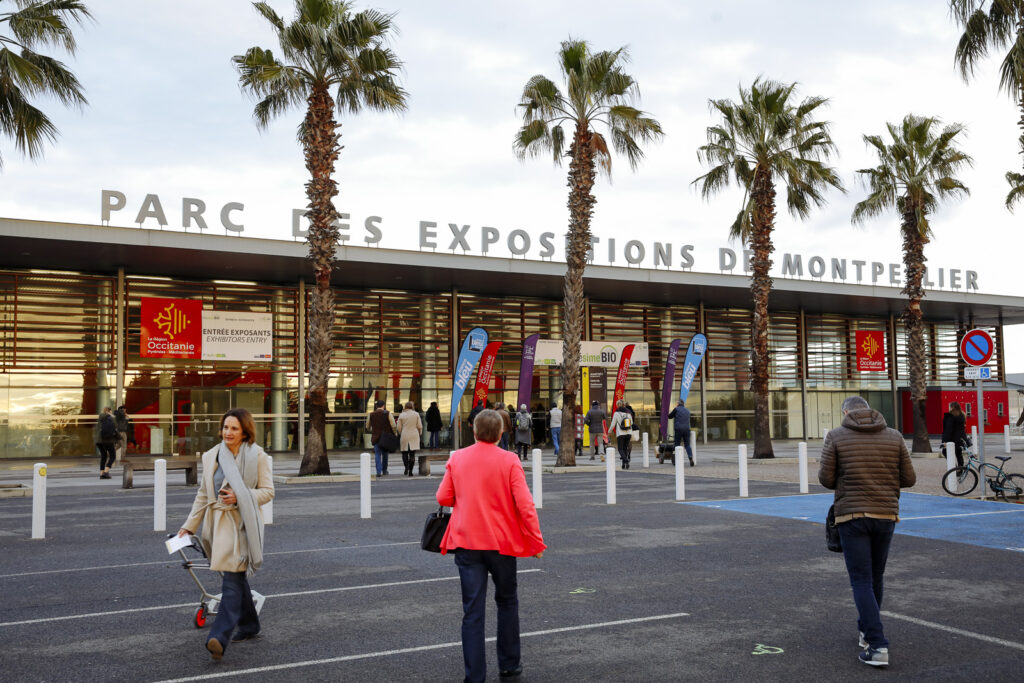 The Millésime BIO trade fair – viewed as the world's leading marketplace for members of the organic wine, cider, beer and spirits industries – will host its digital session on 23 & 24 January 2023, followed by its physical fair at the Montpellier Exhibition Centre on 30 & 31 January and 1 February 2023. Next year's exhibition will mark the event's thirtieth anniversary, and promises a host of new features.
MILLESIME BIO, THE FIRST TRADE EVENT OF THE YEAR
Millésime BIO, the first trade event of the year for wine, cider, beer and spirits professionals in 2023 will revolve around two main focal points:
The digital session, on 23 & 24 January: the digital session continues with 500 exhibitors and visitors from across the globe who will be given the opportunity to engage with each other ahead of the physical fair and establish contacts. At the event, visitors will be given a preview of the winners of the 2023 Millésime BIO Challenge.
The physical fair, on 30 & 31 January and 1 February at the Montpellier Exhibition Centre: 1,500 exhibitors from 20 countries will travel to the heart of France's largest organic wine region. Attendees will come both from France and overseas, consolidating Millésime BIO's status as the world's leading business centre and forum for organic wines and alcoholic beverages, now and in the future. Alongside the event, visitors will be able to attend self tastings or curated tastings, several themed conferences and a number of masterclasses spread over three days.
2023, THE 30TH ANNIVERSARY OF MILLÉSIME BIO
2023 marks the 30th anniversary of the Millésime BIO exhibition. Several new features will punctuate this anniversary event.
The programme features a dedicated area for Young Winegrowers representing the new wave of producers for the coming 30 years; a selection of exhibitors farming biodynamically, using agro-ecology techniques and producing wines with no sulphites; and the findings of the European study CSA/Millésime BIO on consumers' relationship with endorsements that have emerged over the past 30 years.
The bulk sector will also make its first appearance at the 30th event, with the digital and physical fair incorporating the category for the first time and allowing buyers to identify the relevant exhibitors in a click.
Another new feature of the anniversary exhibition of Millésime BIO is the launch of an event for the public outside the exhibition centre, which will showcase organic wine in the city of Montpellier.