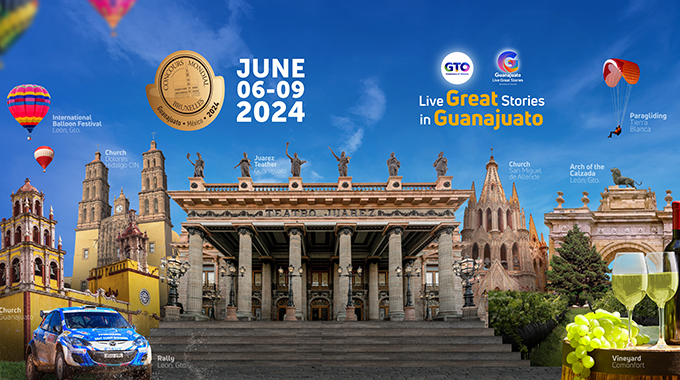 The State of Guanajuato, in Mexico, will host the Concours Mondial de Bruxelles 2024 in the main session dedicated to red and white wines. Specifically, the modern and industrial city of Leon will host the tasting sessions on 7, 8 and 9 June 2024. This is the first time the competition will be held in the Americas.
Guanajuato is the Cradle of Mexican National Independence and one of the states that currently gives the greatest impetus to the wine industry development in Mexico.
It occupies the 5th place at national level in extension of vineyards, with 485 planted hectares and more than 100 projected hectares, which represents 4.5% of the national area for the production of quality wines. It is also the 5th national grape producer and occupies the 4th national place in wine production. It has 46 wine projects, 34 wineries that make up the Guanajuato Grape and Wine Association and 25 wine tourism projects. Every year, Guanajuato produces more than 1,240,000 liters of wine from varieties such as Cabernet Sauvignon, Merlot, Syrah, Malbec, Cabernet Franc, Tempranillo, Nebbiolo, Sémillon, Chardonnay and Sauvignon Blanc. More than 70 medals, obtained in the main European competitions, prove the quality of its labels.