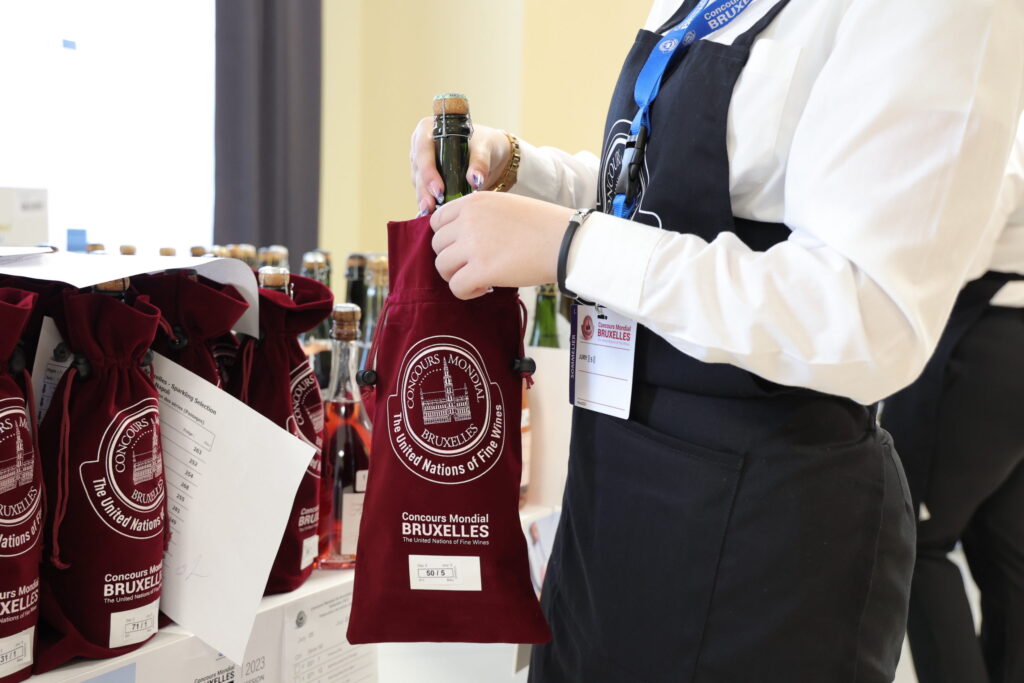 The town of Agerola in Campania is hosting the Concours Mondial de Bruxelles judging session focusing on sparkling wines. From 1 to 3 June 2023, judges will be assessing over 900 sparkling wines from across the globe.
The first day of judging has just got underway in Agerola, not far from Naples, under glorious blue skies. This year, over 50 specialist judges have travelled to the Amalfi coast to evaluate the 960 competing sparkling wines. Entries come from all of the major producer regions with no fewer than 25 nationalities represented. This category-focused judging session aims to showcase sparkling wines from around the world.
From a regional perspective, Champagne leads the way with 160 entries. Italy is also very high up in the entry league with over 300 wines competing from across the country. Unsurprisingly, Proseccos are in pole position with over 100 entries, offering further proof that Italian sparkling wines are truly on-trend.
Could Campania be the new Eldorado for sparkling wines?
Located between the Tyrrhenian Sea in the South-West and the southern Apennines in the North-East, Campania's main claim to fame is the renowned city of Naples and its coastline, where beaches stretch as far as the eye can see. But the region's inland areas are home to an incredible heritage of flowers and heirloom vine varieties, including Aglianico, Fiano, Greco, Biancolella and Forastera, all of them native grapes.
Production of sparkling wines totals approximately 9,500 hectolitres, generating revenue in the range of 8 to 9 million euros, primarily from the many sparkling DOC and DOCG wines. Over one million bottles of sparkling wine are currently produced in Campania from a host of grape varieties including Asprinio, Falanghina, Greco, Fiano, Coda di Volpe and Aglianico. Campania is much more than just a set of figures, however, and there is no denying that over the past few years its wines have transitioned from much-loved local products to more structured offerings boasting undeniable marketing relevance. Also, the vineyards used to produce sparkling wines in the region have grown exponentially and interest shown by producers in the category has prompted a change in legislation. Consequently, many regional appellations include sparkling wines in their production regulations.
About the competition
The Concours Mondial de Bruxelles is an international competition divided into four sessions (Rosé, Red and White, Sparkling, Sweet and Fortified) with over 10,000 wines entered by producers to be tasted and judged by a panel of experts. Our experienced judges taste the wines in the competition with one guiding principle, and that is to single out wines of irreproachable quality, with no bias stemming from the label or an appellation's prestige. The Concours is one of the most significant international events of its kind.