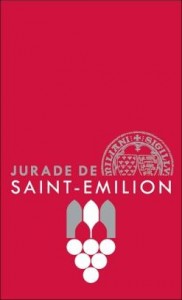 French swimmer Fabien Gilot and film director Chris Renaud to be guests of honour for the Harvest Proclamation of the Saint-Emilion Jurade on Sunday 15 September 2013 
The Saint-Emilion Jurade will celebrate its Harvest Proclamation on Sunday 15 September with more than 600 guests. In the famous Monolithic Church, the Jurade members will induct 47 sporting and cinema celebrities, wine professionals and major enthusiasts. The following have already been announced:
Monsignor Laurent Dognin, Auxiliary Bishop of Bordeaux,
Olivier Bernard, Chairman of the Union des Grands Crus de Bordeaux, 
Fabien Gilot, the French freestyle sprint swimmer and key member of the French freestyle 4 . 100-metre relay team with which he has won a number of world class medals at European and Olympic level,
Chris Renaud, American director, producer and star of full-length feature cartoons. His largest successes in recent years have been "The Lorax" and the two "Despicable Me" movies, the sequel being the second highest-grossing film this year after Iron Man 3.
The Jurats will also be welcoming a new Chancellor of the Saint-Emilion Jurade in Oxford, England. Mr. Gerald Sacks will be responsible, alongside Tim Hartley, Chancellor of the Jurade in York, for promoting Saint-Emilion wines and engaging the interest of British wine lovers.
The Judgement of the New Wine will be proclaimed by the Jurats at 17.00 from the top of the King's Tower, and bunches of black balloons will be released symbolising grapes and the beginning of the harvest.
Events worthy of note during the Heritage Days 
Introductory courses to tasting will be given from 11.00 to 12.30 on 14 and 15 September during the Heritage Days at the Saint-Emilion Wine School in the Saint-Emilion Wine House.
Saturday 14 September 2013 
The Saint-Emilion Maison du Vin will open exceptionally until 22.00.
As night falls, events will take place in the streets of the old town and the monuments – King's Tower, the ramparts, the Monolithic Church – will be floodlit.
The Saint-Emilion Jurade will lead a torch-lit procession through the town around 22.30 ending at the King's Tower. As night falls a firework display will take place from the top.
A truly great opportunity to see the old town with a festive crowd of well-wishers.