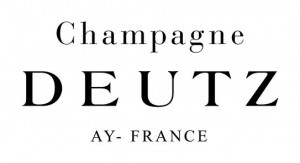 HARVEST 2013  « PATIENCE IS A VIRTUE.….»
And we had to be very patient indeed! After a long and very damp winter that included frequent periods of snow, spring was very cool and equally humid. When plant growth finally got under way, it was two weeks later than the average for the past ten years, and this retard would not be modified up to harvest time.
We had to wait until the beginning of July for the first days of summer, after flowering had begun. Outbreaks of coulure and hens and chickens were observed in the most forward vineyard sites, such as the Côte des Blancs. Later ripening areas such as the Montagne de Reims were able to take full advantage of this fine weather.
Summer heat came together with intense sunshine and lasted through July and August – in fact these were of the highest ever observed levels in Champagne – and provided perfect conditions for the grapes to develop and ripen. Some heavy rain in mid-July came at just the right time to rehydrate the soils in most of the vineyards.
Early in September, as the ripening process was reaching its final stages, the weather changed brutally. In the space of a few days temperatures dropped dramatically and the weather turned to cool and wet. Regular rainfall had its advantages though, as it enabled the grapes to gain in volume. The risks of rot (botrytis) were contained thanks to low temperatures. After this autumn-like period, better weather returned and allowed the grapes to reach full maturity.
The Champagne authorities fixed September 24th as the opening date for harvest, but picking only started early in October in most villages.
In the Deutz vineyards, the picking teams, lead by Patrick Boivin, the vineyard manager, used their secators for the first time on October 1st. Harvest lasted for the next fifteen days.
The official appellation yields of 10,000 kilogrammes per hectare were easily attained and even surpassed, with average yields standing at 13,500 kg/ha. This additional volume will enable some of the reserve that was utilised last year to be regenerated.
The ups and downs of the weather patterns this year certainly caused us some worries, but the grapes were finally very healthy and fully ripe. Grape must is promising and well balanced with average acidity levels at 8,5 grammes (measured as H2S04) per litre and at 10,5% in volume of potential alcohol.
Michel Davesne, the Chef de Caves, is particularly satisfied with the quality levels of grapes from certain areas such as Aÿ, Mareuil-sur-Aÿ or Bisseuil, where batches of Pinot Noir reached levels of potential alcohol between 11,3% and 11,6%. Chardonnays are also promising and are showing degrees above 10,5%.
So could this be the premise to vintage wines? Fabrice Rosset, the CEO, considers that Deutz will certainly produce good wine but that decisions