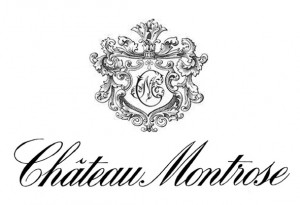 After an exceptional renovation project begun in 2007 and guided by a concern for sustainability, Château Montrose reveals its new face, unique in the Bordeaux region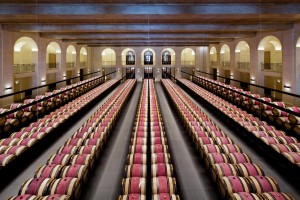 The main barrel hall welcomes its first vintage: Montrose 2013
Over two centuries, three families gave Montrose its foundations and its strength, raising its wine to the pinnacle of excellence and renown. As pioneers in the Médoc, visionary builders and astute managers, they cared for its unique terroir and got the best out of the terroir: a vineyard in a single continuous sweep on a well-drained, gravelly plateau. The Grand Cru estate closest to the Gironde, benefiting from a particularly temperate microclimate, its magnificent terroir has earned Montrose the name "Latour of Saint-Estèphe".
Martin and Olivier Bouygues, lovers of Château Montrose wines and confident in the estate's infinite development potential, acquired this Médoc Grand Cru in 2006 and immediately invested substantial resources in enhancing and embellishing it.
An ambitious seven-year renovation programme without any interruption of activity
The project was led by Bouygues Rénovation Privée, experts in very high-end renovation projects, and Yves Grémont, an official French heritage architect. It was carried out by Atelier Bernard Mazières, a Bordeaux firm specialising in winery renovation.
The exceptional project took seven years, from 2007 to 2013, a timespan justified by the wish to respect the estate's cycle of activity. The 10,000-m² renovation met four major challenges set by Martin and Olivier Bouygues:
 to give Château Montrose the finest winemaking facilities, including a new 1,000-m², 11-metre-high main barrel hall where the premium wine can mature in ideal conditions,
 to identify and take advantage of every opportunity to save and produce energy, especially through a geothermal system and 3,000 m² of rooftop solar panels,
 to respect the environment and significantly reduce the estate's carbon footprint,
 to preserve the overall architecture of Château Montrose in the typical 18th century Bordeaux style.
Under the supervision of Mélissa Bouygues and with the managerial skills of Hervé Berland, who has brought Montrose 35 years of experience, notably as a senior managerin of a "1st Grand Cru Classé", the estate's assets also include a team in which vinegrowers and winemakers rub shoulders with technical specialists and academic experts.
From a 95-hectare (235-acre) vineyard planted with a select mix of grape varieties dominated by Cabernet Sauvignon (60%), alongside Merlot (32%), Cabernet Franc (6%) and Petit Verdot (2%), Château Montrose produces three wines, each with a distinctive style but with complementary personalities: Château Montrose, La Dame de Montrose and Saint-Estèphe de Montrose.