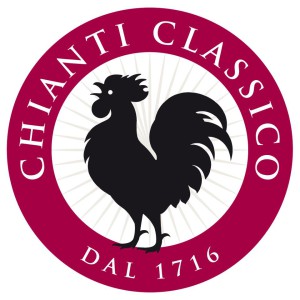 Chianti Classico House: the first home to excellent wine education opens in Radda
Much more than a wine gallery: the Chianti Classico Wine Consortium is now housed in the former Santa Maria al Prato Convent, in the heart of Chianti
Offering tasting lessons, cooking shows, vineyard picnics and lots more.
Every day!!
Book your favorite event on thehouseofchianticlassico.it!
Cooking shows with Chianti homemakers and stellar chefs, dinners accompanied by Black Rooster wines and great opera arias, aperitifs with jazz and the territory's food specialties, picnics in vineyards and wine education courses for experts and beginners: opening its doors on Friday, June 27 is Chianti Classico House, the Chianti Classico Wine Consortium's first home for excellent wine education and an experience unique of its kind.
After ten years of masterful restoration work the former Convent of Santa Maria al Prato in Radda in Chianti lives again in the multi-faceted guise of home to the Black Rooster, to taste and a wine academy.
After inauguration of the Enoteca Chianti Classico, which opened some months ago on the first floor of the new Central Market in Florence (MCF), the House is a new, broader venture of the Chianti Classico Company, wholly own by the Chianti Classico Wine Consortium and created to coordinate special Black Rooster projects under the director of its young president, Michele Zonin.
Beginning this summer Chianti Classico House will be home to projects based on its four spirits: happenings, food, education and exhibits. It will be offering technical wine tasting courses, events and art shows attracting wine-lovers and tourists from all over the world as well as local residents and wine connoisseurs. In fact, its cellars hold the world's largest collection of Chianti Classico labels, to enjoy paired with the simple but excellent food for which "Chiantishire" is renowned.
The House is also home to an authentic Black Rooster boutique where you can buy all the articles in the Chianti Classico Lifestyle collection, official merchandise ranging from apparel to articles for wine and leisure time.
Opening the rich calendar of events enlivening the inaugural season of Chianti Classico House is the first of three appointments with Chef, Lady Food & Mr. Wine (June 27, July 20, August 23) during which the homemakers of the territory will vie with great chefs in cook-offs. Playing host for the Black Rooster VS Everyone is prize-winning sommelier Luca Gardini, who will meet with four renowned chefs representing the culinary traditions of four Italian regions: it begins on July 11 with Lucio Pompili of the Symposium restaurant in Pesaro (the Marches), continues with Salvatore Tassa of the Colline Ciocare (Lazio) on July 19, followed by Maurilio Garola of La Ciau del Tornavento (Piedmont) on September 6 and Piergiorgio Siviero of Lazzaro 1915 (Veneto) on September 26.
There will also be original pairings of great wines with great goals that made football history (during the World Cup semi-finals and final on July 4, 5 and 13), again under the skillful guide of Luca Gardini this time accompanied by Sky Sport editor-in-chief Giuseppe Simone. Plus evenings with jazz and classical music accompanied by the finest labels, vineyard picnics and daily wine education courses (from July through September). Also on the calendar are sports events for bike lovers, with the Chianti Classico Black Rooster Gran Fondo, a non-competitive race departing from Radda, scheduled for September 21.
And inaugurating the art exhibits at Chianti Classico House will be "Chianti through Chinese eyes", a group show of photographs of the territory shot by Chinese professionals and curated by the non-profit Foundation for the Protection of Chianti Classico Territory.