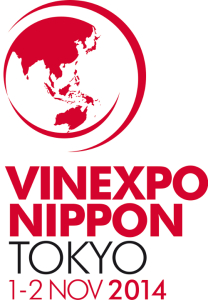 Vinexpo Nippon on 1st and 2nd November is the top priority venue for wine and spirits industry professionals. It is an unparalleled opportunity to taste prestigious wines, try out new products and share the company of some of the greatest international experts both at the exhibition and during the official "Off The Record" networking evening. 
Vinexpo Nippon opens in just one week. The finest world-class wines and spirits will be there on the stands and at the Academy. The programme includes several exclusive master classes that are open to the show's visitors, including tastings by Champagne Barons de Rothschild and of Almaviva Chilean wines, Opus One Californian wines and Indian offerings from Sula Vineyards.
To lead the tastings the brands have called in internationally renowned speakers, such as Michel Bettane and Thierry Desseauve, two of the most famous French tasters, who will share their favourite wines in a tasting of great Bordeauxs. Two emblematic figures of Italian winegrowing, Angelo Gaja, the founder of Gaja wines and Albiera Antinori, Vice-President of Marchesi Antinori, will present vintages from their respective properties in person.
Wine Kingdom magazine is organising an introduction on how to match Japanese gastronomic dishes and wine with a master class delivered by Hisao Morigami, sommelier and member of Association de la Sommellerie Internationale. The Best Sommelier of Japan 2005, Yochi Sato will be presenting the greatest Rhone Valley wines from France.
Check out the programme online: The Academy programme
As professionals trek the aisles of the exhibition, it is as if they were travelling the world's winegrowing regions: they will in fact be able to taste wines from 15 different countries. While gathering 500 products that feature amongst the top brands worldwide, Vinexpo Nippon also provides a fabulous opportunity to get to know new products on show for the first time in Japan, such as Ceylon Arrack, a spirit from Sri Lanka and the Escapades range of South-African wines.
See the list of exhibiting brands on our website: The list of exhibiting brands
After the first day of the show, Vinexpo Nippon participants will be able to attend the official "Off the Record" evening at Tokyo's Two Rooms on Saturday 1st November. This is a networking opportunity and a chance to make some new friends at a very fashionable venue in the Japanese capital!
PRACTICAL INFORMATION
VENUE : The Prince Park Tower Tokyo 4 – 8 – 1 Shibakoen Minato Tokyo 105 – 8563
DATES : Saturday 1st and Sunday 2nd November, 2014
OPENING TIMES : 10.00 – 19.00
TICKETS : Entry fee covering both days of the exhibition
– JPY 4,000 if you buy your entry badge on line
– JPY 5, 000 if you buy your entry badge at the exhibition entrance (payable in cash only)