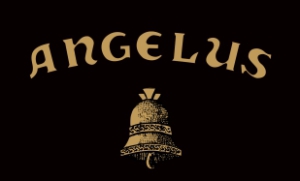 "My thirtieth vintage", by Hubert de Boüard 
Despite the fact that flowering had gone well, this vintage didn't look particularly promising. 
Springtime was complicated and summer difficult, full of uncertainties, but we had strong determination to not give up and be attentive to the vineyard, understand its needs. There was serious, constant worry about the grapes' ability to withstand the heavy rainfall in August and storms in September. Then, as of 30th August, day after day, fine weather settled over the region and our confidence returned. We took some risks waiting to harvest. Each day presented the same dilemma: should we harvest? No, we'll wait! 
Finally, on 2nd October, the first batches of Merlot were picked from the young vines; October arrived as a golden, warm, magnificent month. It allowed us to delay the harvests of Merlot from the old vines for a few more days and then wait for the Cabernet Franc grapes to reach a stage of ideal ripeness. It was like that, as fate would have it. In all my experience as a winegrower, it was an incomparable situation! 
A superb moment, a period of warm autumn that seemed never-ending. An incredible Indian summer!