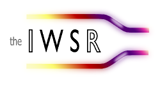 Asia forecasted to remain key for long-term growth 
Despite the recent well-documented slowdown in China and other emerging markets, Asia remains the key region for the long-term development of the global alcohol market. 
According to the IWSR Forecast Report 2014-2019, Asia is expected to see the largest volume increase of any region across the beer, wine, spirits and mixed drinks categories. Total yearly consumption is set to surge by almost 1.2bn nine-litre cases by 2019. In contrast, consumption in Europe is projected to contract by 27.2m cases over this time, a result of steady decline in both the beer and wine categories.
Two Asian markets – China and India – are forecast to be the largest-growing spirits markets between 2013 and 2019, together accounting for a rise of 120.5m cases in yearly spirits consumption. In fact, the US is the only non-Asian market to appear among the top five largest growth markets for spirits in this period.
Local spirits (including national spirits such as baijiu, as well as local whisky and brandy) will continue to drive much of the expansion within Asia, although many markets are also showing a wealth of opportunity for imported products. Meanwhile, local brands are forecast to increase with a steady compound annual growth rate (CAGR) of +1%, and imported spirits are set to grow with a CAGR of +3.8% between 2013 and 2019, an increase of 8.7m cases.