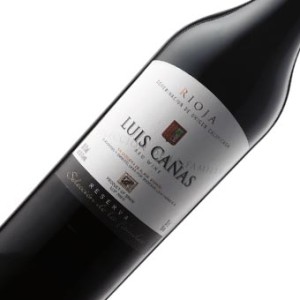 The World Association of Wine Writers and Journalists (WAWWJ) has made the qualification of international wines of 2014, one of the most complete reference listings and public sector.
The World Ranking Wines & Spirit (WRW & S ®) is currently regarded as the most impartial system of world rankings since winning wines are tasted blind and rated by professionals in over 120 countries. It groups the results of the 75 most prominent competitions in the world of the nearly 500 existing, by picking the score on them and having as a result the expected annual list publication. For WRWS 2014 over 650,000 wines in the world were evaluated.
Thanks to its wine Reserva Selección de Familia 2006, Rioja Alavesa winery Luis Cañas has had the honour to be included in Top 100 World. This wine is ranked #9 in the World Ranking and in turn is valued as the best wine of Spain in the list.
It also stressed the first place occupied in two other lists of the Best Spanish Wines and Best World Wine made by Tempranillo.
Maximum Award granted by WAWWJ is called "Wine of the Year". This recognition is awarded to wines that score accumulated in selected competitions reaches 125 points, the equivalent of having achieved at least 4 gold medals at various international meetings. Luis Cañas Family Selection 2006 far exceeded this target has since added 256.38 points this year confirming the spectacular record of success that this wine treasures, and confirming the results already obtained with the 2005 vintage in the last edition.
Family Luis Cañas demonstrates its good performance not only wines produced in the DOC Rioja but also does it with wines from Bodegas Domain Cair, its project in the D.O Ribera del Duero. Its wine CAIR 2009, ranks #10 in the ranking "Wine of the Year of Spain 2014" amounts to the fourth place in the list of Best Global Wine made from Tempranillo, and sneaks also into the Top 100 World occupying Ranked #94. A truly meritorious achievement as it is the second vintage that produced in the new winery located in La Aguilera (Burgos).