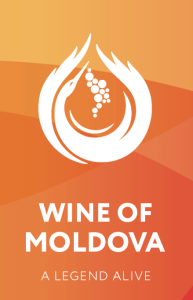 The small country in southeastern Europe has made great progress and is exhibiting at the ProWein 2015 with a record number of participants
Million dollar investment in vineyards and cellar technology, financial and technical assistance from the EU institutions, a new brand called "Wine of Moldova", a newly established, National Office of Vine and Wine (NOVV) equally supported by the state and the private sector, Protected Geographical Indications for the four regions: Valui lui Traian, Stefan Voda, Codru and Balti; exports to 50 countries around the world and more and a lot of medals in international competitions – in recent years the Moldovan wine has made a huge step forward and will be present at the ProWein 2015 with a new record attendance and quality that will surprise many visitors. In five master classes, the US journalist and Christy Canterbury MW, who already became an ambassador for Moldavian wines, will present the new generation of wines from Moldova and one or the other traditional legend.
What many do not know: The winegrowing in the small country between Romania and Ukraine goes back far before Roman times and it strongly shapes Moldova to this day. Not without a reason even the outline of the republic looks like a bunch of grapes … Today the vineyard in the country the size of North Rhine-Westphalia encompasses 112,000 acres – more than the whole of Germany. In the vineyards, which are gradually restructured, a lot of manual work is still required. More than 250,000 people live from the vines and their final product. About 70 percent white and 30 percent red wines are being produced. Some of the attractions of Moldova include the longest wine cellar in the world (resulting from former limestone quarries) with over 200 kilometers maze in Cricova, the largest wine collection of the world with more than two million bottles in historical Milesti Mici, numerous Orthodox monasteries, a lot of unspoiled nature and friendly people.
Although previously the current international varieties such as Chardonnay, Merlot and Cabernet Sauvignon were mostly grown, recently there is a return to the old autochthonous varieties like Feteasca Alba, Rara Neagra Feteasca or Neagra following the new motto: "Wine of Moldova – a legend alive". For all wines applies: They offer an excellent price / quality ratio.
In five master classes during the ProWein, visitors have the opportunity to get to know the vintages from one of the most obscure corners of Europe under the professional guidance of the US-American Christy Canterbury MW. The wine journalist from New York will present, at stand G81 in Hall 15, legendary wines of Moldova such as Negru de Purcari, wines from indigenous grape varieties Feteasca and Rara neagra, and give an overview of the four protected geographical indications. Dates: March 15th at 1.00 pm and at 3.30 pm, March 16th at 11.30 am and at 1.00 pm, and March 17th at 11.30 am. Registrations by e-mail to valentina.phillips@xenos-comm.de.
During the exhibition period the product of the following wineries is available for tasting at stand G81 in Hall 15: Migdal-P, Vinaria Zambreni, Cricova, Asconi, Cimislia Wineries, Albastrele Wines, Combinatul de vinuri din Taraclia, Suvorov Vin, Basavin & Co., Castel Mimi, Chateau Vartely, Vinaria Purcari, Vinaria Bostavan, Dionisos Mereni, Vinia Traian, Vinuri de Comrat, Sălcuţa, Mold Nord, Vinaria din Vale, Vinaria Poiana, Et Cetera and Fautor. This year for the first time the Association of Small Wine Producers of Moldova will also be represented in Dusseldorf.
For more information: http://wineofmoldova.com/en/