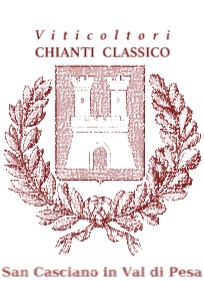 February 10th 2016, More than 30 Chianti Classico wine producers from the San Casciano in Val di Pesa territory have come together to establish the "Viticoltori of Chianti Classico Sancascianese", a group dedicated to define and promote the specific characteristics of the San Casciano zone within the Chianti Classico Appellation.
The project consists of two complementary focus areas:
• a study of the geo-­‐climatic characteristics of the vineyards to develop an accurate definition of the profile (or profiles) of the Chianti Classico wines produced in this portion of the appellation territory.
• joint promotional activities including the organization
of special events in the Territory that combine high level food & wine experiences with breathtaking locations and landscapes.
The San Casciano Chianti Classico producers are pleased to invite you to visit their booths during the upcoming Chianti Classico Collection to discover and taste the new vintages of unique wine representing this fertile hill's crest located between the Greve and Pesa river valleys and share more details on this new and exciting collaboration.