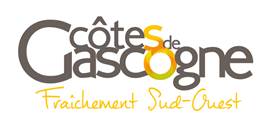 The 7th edition of the Concours Mondial du Sauvignon took place on Friday 4th and Saturday 5th march in Ruedi, a Spanish vineyard that specialises in producing white wines like Côtes de Gascogne. This renowned competition of international dimensions advocates the aromatic and fresh qualities of sauvignon that makes it one of the most popular varieties around the world.
A bit of information on the 7th edition : 901 wines registered from 26 different countries (France, New Zealand, Spain, Italy, South Africa, Chile, Austria, etc.), tasting provided by a jury made up of carefully selected specialists coming from around the world : Buyers and international traders, Engineers, researchers and oenologists, journalists, writers and specialist wine critics, representatives from joint trade associations and wine federations etc. The 23 nationalities represented guarantee an exceptional diversity that makes the Concours Mondial du Sauvignon stand out in the universe of wine competitions.
This year, the Côtes de Gascogne wines confirmed their importance on the world wine scene with an estate winning the jackpot of the special trophy in the category Revelation non woody sauvignon for less that 10 (by far the most important category in the competition as far as the number of samples submitted go) that went to DOMAINE DE L'HERRÉ* in Manciet for its cuvée Sauvignon 2015; A truly prestigious award hailed by professional organisations in the Côtes de Gascogne sector.
However, this was not the only award as in addition, out of 22 Côtes de Gascogne wines presented, 9 others were prize winners. A reward ratio rarely achieved by other designations!Also prize winners:
GOLD MEDALS:
Domaine d'Uby in Cazaubon for its cuvée Collection unique
Domaine de Laguille in Eauze for its cuvée La Rencontre 2015
Domaine de l'Hérré in Manciet for its cuvée La Galope 2015
SILVER MEDALS:
Caves et Vignobles du Gers in Eauze (CVG) for its cuvée Inside E, Sauvignon 2015
Caves et Vignobles du Gers à Eauze (CVG) for its cuvée Inside P, Sauvignon 2015
Domaine de Millet in Eauze for its cuvée Oppidum 2015
Domaine du Tariquet in Eauze for its cuvée Sauvignon 2015
LGI Wines Southern France, Carcassonne trader, for its cuvée La Croisade Réserve Sauvignon 2015
LGI Wines Southern Fance, Carcassonne trader, for its cuvée Monastier Sauvignon 2015
This outstanding list of prize winners achieved by the whole sector (independent winegrowers, cooperatives, trader-winemakers and traders) is the reward of their efforts of over thirty years to prove to the whole world that the Côtes de Gascogne is an exceptional terroir for white wines expressing a character of freshness (essentially fresh fruit with notes of citrus and exotic fruits, freshness in the mouth with an unmistakable signature of liveliness on the finish). These are wines for immediate drinking pleasure, to be enjoyed as soon as they are sold in order to fully benefit from this incomparable freshness.
With this recognition, the Côtes de Gascogne vineyard takes its place among the great white wine vineyards. Its privileged terroir and its semi oceanic and temperate climate are extremely favourable for growing local varieties such as: Colombard that gives white wines that are mostly quite light in alcohol, with an incredible freshness and great aromatic strength and the Gros Manseng that brings aromatic complexity with floral, fruity and refreshing notes though also the necessary structure that allows it to be used in naturally sweet wines whilst still expressing great freshness.
The Côtes de Gascogne are essentially blended wines traditionally based on colombard, the emblematic grape of the vineyard associated with Gros Manseng, Sauvignon and/or Ugni Blanc and often the bivarietals nearly always associate a native variety (Colombard or Gros Manseng) to Sauvignon, the variety with a great international reputation.
For twenty years, Sauvignon, a variety that was already planted in the 19th century in the vineyard, has developed in Gascony (around 2000 hectares at present compared to more than 5000 hectares of Colombard and 2500 hectares of Gros and Petit Manseng) as it finds the ideal growing conditions there in order to truly express all of its freshness and elegance, though above all because it marries remarkably well with the native varieties. On top of that, its international reputation has helped in the performance of Côtes de Gascogne wines on the export markets: 65% of Côtes de Gascogne white wines (more than 50 million bottles) are sold in more than a hundred countries !
Here is a vineyard that is proud of its difference in the landscape of the southwest and one that is especially pleased with the results that honour the work of a whole region and its winemakers that have known how to offer wines for the times with an incomparable aromatic expression.
The potential of the vineyard and the Côtes de Gascogne wines cannot be ignored and their proclaimed character that has seduced the world makes sense!