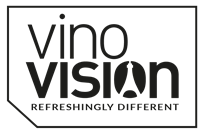 Only 3 months since its launch, and already 300 exhibators are registered for the 1st international exhibition of cool-climates wines
With Alliance Loire, Henri Bourgeois, Badet Clément, Domaine Blanck, Les Champagnes de Vignerons and a Beaujolais pavilion, to name but a few, more than 300 exhibitors are already registered for VinoVision Paris, the first exhibition of cool-climate wines, to take place from 12 – 14 February 2017. This amounts to no fewer than 50% of the total number of expected exhibitors!
These eloquent statistics testify to the capacity of VinoVision Paris to bring together the cool-climate winegrowers. The enthusiasm for this new exhibition, with its international scope, has already generated a great deal of interest from foreign winegrowers. VinoVision Paris has therefore decided to create an international pavilion dedicated to cool-climate wines from abroad (Germany, Austria, United Kingdom, Oregon, New Zealand, etc.).
Emmanuel de Salve, marketing and communication director of Badet Clément, is extremely enthusiastic about the creation of this new exhibition:
"We feel that we really need to have a major wine trade fair in Paris. VinoVision Paris provides an excellent opportunity to expand our portfolio of clients, beyond those that we usually meet at Vinexpo or Prowein."
Alliance Loire, which comprises 8 winemaking cooperatives of the Val de Loire, will also be attending VinoVision Paris. Jean-Marc Fontaine, its current manager, considers that the exhibition is arriving at a decisive time for the Loire region, and ties in with his desire to focus more on exports.
"The Loire needs to have international visibility. At VinoVision Paris we could re-engage with the customers that we lost at the Salon des Vins de Loire in Angers, and those we have difficulty getting in touch with at Vinexpo. A Paris Expo will be far more accessible for our buyers, and the timing is ideal for tasting our new vintages."
For Jean Bourjade, General Manager at Inter Beaujolais, this trade fair offers a real opportunity to the vineyards of Beaujolais:
"VinoVision Paris addresses a keen expectation on the part of Beaujolais winegrowers to have an exhibition dedicated to cool-climate wines. What is more, Paris will be hosting for the first time a large-scale professional trade fair specialising in wine. This will provide a unique opportunity to meet new French and international customers, in a climate propitious to doing business."
About VinoVision Paris
 The first professional trade fair for cool-climate wines, VinoVision Paris will be held from 12 – 14 February 2017 in Hall 4 of the Porte de Versailles exhibition centre, receiving more than 600 exhibitors in 15,000 m² of floor space. This trade fair proposes a new vision of wine, taking inspiration from the expectations of French and international buyers and providing answers to address the changing face of consumption habits.