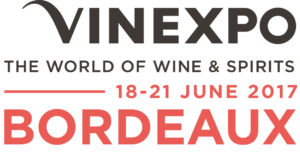 New show facilitates deal-making and shines the spotlight on organics and Spanish wines
Bordeaux, December 5th,  2016 – Vinexpo 2017, the leading international exhibition for wine and spirits professionals, is bound for Bordeaux next summer with an anticipated 2,350 exhibitors from wine regions around the world and a groundbreaking, four-day line-up of conferences, tastings, seminars and networking events. The must-attend show, Vinexpo's 19th in Bordeaux, will be held June 18-21 at Parc des Expositions, about 20 minutes from the historic town center and some of the world's most storied vineyards.
Vinexpo has built a reputation as a catalyst for international business, with 48,500 trade visitors from 151 countries expected to descend on Bordeaux next June. The 2017 show will introduce several new features designed to further heighten its impact, including:
Hosted Buyers Program, an initiative designed to draw the key actors of e-commerce, travel retail, and the off- and on-trade. Vinexpo will offer to host as many as 200 new international buyers, requiring they participate in at least four One-to-Wine Meetings each day. A special service that debuted in Bordeaux in 2015, One-to-Wine Meetings facilitates appointments between exhibitors and highly targeted, motivated buyers.
WOW!, an exhibition space dedicated to organic and biodynamic wines.
A focus on Riesling, including a pair of tastings dedicated to the varietal on June 20.
Two new pavilions focusing on wine growers and niche wines.
Spain will take the spotlight as Vinexpo's Country of Honor – a show feature that also debuted in 2015. The third largest wine producer worldwide, Spain dominates the market in organic wine production. A Taste of Spain will present 100 of the best Spanish bodegas, selected by Wine Spectator, and a number of leading Spanish restaurants, at a special event held at Bordeaux's Palais de la Bourse.
Also returning by popular demand in 2017 are The Blend networking party; Les Terrasses, an expansive indoor-outdoor exhibition space showcasing a dozen major wine and spirits brands; and L'Atelier Food & Wine, a series of pairing demonstrations featuring renowned chefs partnered with leading sommeliers.
 A prominent U.S. presence among buyers and exhibitors
Held in Bordeaux every odd-numbered year, Vinexpo drew 48,500 professional visitors from 151 countries in 2015. American attendance grew by 15 percent over the 2013 edition, and Americans represented the second largest segment of international visitors, behind China. There were 2,350 exhibitors representing 42 producing countries. The U.S. once again figured prominently among the top 10, showcasing the wines of California, Oregon and New York.
Destination: Bordeaux
A historic city in full revival, cosmopolitan Bordeaux is full of attractions for attendees. Chief among these – and of great interest to Vinexpo visitors – is La Cité du Vin, a bold new architectural landmark that houses an extraordinary cultural facility devoted to wine and culture. On permanent exhibit is "Wine Planets," a tour showcasing the wealth of global wine talent and terroirs, and reflecting products presented at Vinexpo, one of the museum's builder patrons.
Tram service from the exhibition hall to Bordeaux's town center provides direct access, in just 15 minutes, to a wide array of other historic, cultural and gastronomic attractions. Highlights include the 17-arch Pont de Pierre bridge, Public Gardens, the neoclassical Grand Theatre, and numerous museums. There are great streets for strolling and gathering – the chic Cours de l'Intendance, trendy bar- and restaurant-lined Saint–Pierre, and the bohemian les Chartrons. Bordeaux is featured on the UNESCO World Heritage List for the "outstanding urban and architectural ensemble" of its historic center. Venturing beyond the city, visitors can tour the world's second-largest wine-growing region, whose legendary vineyards include, among others, Canon Fronsac, Saint Emilion, Médoc, Graves and Sauternes.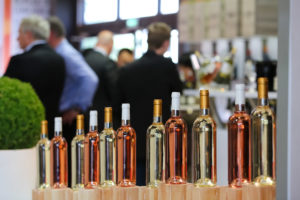 About Vinexpo
Founded in 1981, Vinexpo is the world's leading show for wine and spirits professionals and a partner for the wine and spirits industry worldwide. Vinexpo is held in Bordeaux in odd-numbered years. Since 1998, Vinexpo Hong Kong (formerly known as Vinexpo Asia-Pacific) has taken place in even-numbered years, and in 2014, Vinexpo expanded to the Japanese market with the debut of Vinexpo Tokyo, also held in even-numbered years. The two have become key exhibitions of the industry in Asia. Before each exhibition, Vinexpo commissions studies on industry-specific issues and presents the findings in conferences around the world. Since 1999, it has produced a world market study with a five-year outlook, as well as a variety of trend reports.
For more information visit our website Vinexpo