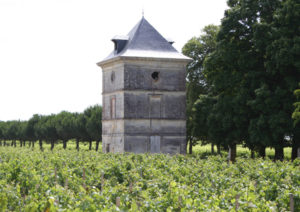 Eden Villages announces the acquisition of a controlling interest in Château Laffitte Carcasset, situated in Saint-Estèphe. This estate, of approximately 30 hectares, situated in the middle of the gravel plateau of Saint-Estèphe, has been producing wine since 1781. It was owned by the de Padirac family since 1958.
Eden Villages belongs to Pierre Rousseau, president of Rapido group, specialist in the manufacture of leisure vehicles, motorhomes and mobile homes, including the famous German brand Westfalia. The Rapido group is one of the leaders in this sector in Europe.
This is Pierre Rousseau's first acquisition in the wine sector. He is passionate about this art and has great ambitions to develop Château Laffitte Carcasset: "We plan to invest in order to restore the prestige of the estate. Thanks to the efforts of the de Padirac family we are purchasing a well restructured estate that produces very good wines. We are going to accelerate this restructuring and continue to advance the quality of the wine. Our family business being based around tourism, wine tourism will without a doubt be an important axis of development.
Eden Villages was assisted in this transaction by Alexander Hall of Vineyard Intelligence (advisor on vineyard acquisitions), Philippe Bonnin et Julie Rosset of Cabinet Ulysse (legal and tax advice) and In Extenso (financial audit).