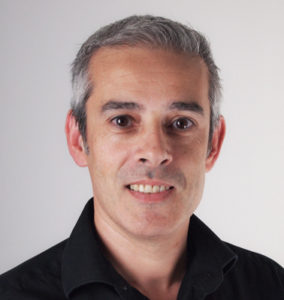 The results for 2016 have validated the strategy pursued since 2012 by Managing Director, Frédéric Raynaud, and the team at Cave des Vignerons de Pfaffenheim.
Sales of the company's packaged wines registered an increase of 14% in turnover through all distribution channels and amounted to a total of 9.5 million euros, excluding taxes. As a result, Pfaff's wine range has become a challenger at the heart of the vineyard of Alsace, and most especially a specialist in export markets. Indeed, this outlet represented over 60% of the company's packaged wine sales in 2016, (involving 35 countries) compared to 52% in 2015.
Objective: expansion of exports
"to be present in all of the key countries. Unique: we are the only wines from Alsace in Bolivia!"
Building a fine reputation through marketing and communication
Since 2012 – and the forced change of brand name from Pfaffenheim to that of Pfaff – Cave des Vignerons de Pfaffenheim has heavily invested in terms of marketing and communication
BRAND BUILDING IS A DEVELOPMENT PRIORITY – "WE DON'T SUPPLY MADE TO MEASURE WINE".
Important investments are scheduled through to 2019, "in view of benefiting from new technology to provide the best that wines from Alsace can offer."
Forthcoming: "reception facilities, a sustainable development in-house charter and wines for the catering industry remain to be developed. The supermarket sector is essential as it provides significant visibility, but the horeca channel is untapped as too few restaurants have Alsace wines on their menus." As a result, a new selection will be released in 2018.
60TH ANNIVERSARY IN 2017
2017 is also an opportunity to celebrate the 60th anniversary of the co-operative winery. Several events are scheduled throughout the year. The first one took place during Prowein. An evening cruise on the Rhine brought together around one hundred guests, including numerous distribution partners from Canada to Russia. On this occasion, several old vintages from the cellar's wine library were of course on stage and a ceremony awarded the best operators in 2016 – Best Importer, Best Mover, Best Agent… and last but not least, the Special Trophy :
– Trophée du Meilleur Importateur 2016 – Importer/Agent of the Year Trophy – Vins Philippe Dandurand – Canada
– Trophée de la Meilleure Progression 2016 – Best Progression Trophy – Hacarem – Israël
– Trophée du Meilleur Revendeur 2016 – Retailer of the Year Trophy – Coop Danemark – Denmark
– Pfaff Special Trophy – Domaines Wines Finland – Finland