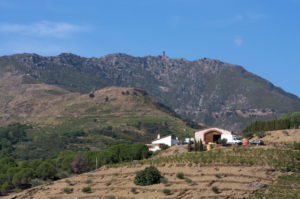 Vignobles & Signatures welcomes a new member Coume Del Mas, Banyuls, Collioure,…
Philippe Gard explains that « GIVEN OUR VALUES AND OUR HISTORY, JOINING THE CLUB VIGNOBLES ET SIGNATURES WAS A CLEAR PRIORITY»
Joining Vignoble & Signatures in 2017 is indeed the logical step in the spirit of sharing, creativity and solidarity that has allowed us to form the groupe COUME DEL MAS – MAS CRISTINE. This is a fruit of our labour, our demand for quality and authenticity – the real work of the vigneron. For twenty years now, we have been building this project together, with our shared technical expertise and desire for quality. Our entry into the group allows the wines of the Roussillon to share the spotlight with other great vineyards of France, and it is an honour for our families to be part of Vignobles et Signatures".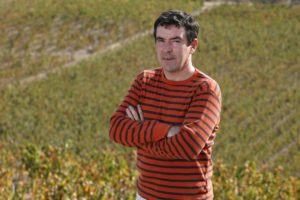 Coume Del Mas in summary :
Philippe Gard trained as an agricultural engineer specialising in viticulture and oenology. Always a winegrower at heart, he started growing and making wine in the foothills of the Pyrenées in 1997, with vines high above the town of Banyuls. With his parents living in Banyuls, and the arrival of their children, it was a logical choice for Philippe Gard and his wife Nathalie to create their domain here. The first vintage was born in 2001.The domain now has 16 hectares of vines in 34 separate parcels, and has one of the finest reputations in the Collioure Appellation and indeed the whole Roussillon.
Philippe Gard joined with Julien Grill and Andy Cook in 2006 to reanimate the venerable old domain Mas Cristine – working in Côtes du Roussillon appellation in Argelès since 1810. In addition to the classic Mas Cristine wines, the winery produces the Consolation range with a selection of micro-cuvées from the very best sites, Terrimbo in Collioure (organic certified production) and a range of Côtes Catalanes IGP wines under the Tramontane label. « We now have a major project, uniting all the appellations of the Roussillon, and the personal skills and passion of our three families to bring out the very best of this amazing region ».
Le Club Vignobles & Signatures in brief
1 Club, men and women from French vineyards,
17 domains, "haute couture" wines,
17 family businesses coming from the French wine mosaic
Vignobles & Signatures is the undeniable success of an association based on the solidarity between its vintners and the love of a job well done. The Club counts among its members the leading family producers from France's chief appellation areas with 1 600 hectares of vineyards, 11 100 000 bottles, 365 employees and a 84 000 000 euros turnover, with leading family companies in their appellation – click here for Vignobles & Signatures presentation