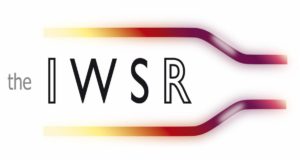 London. Castel Frères has been named the largest still wine brand in the world by the IWSR, the leading provider of data and analysis on the global beverage alcohol market.
The list, published in the November issue of the IWSR Magazine, places Castel Frères in the top spot for the second year in a row despite strong volume gains from other brands in the top five. Barefoot and Concha y Toro posted the strongest gains in the top ten, both increasing by more than 1m nine-litre cases.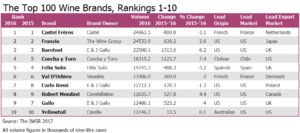 The biggest US-based winner was Gallo's brand Barefoot, which despite 6.2% growth globally remained steady in third place. In the US alone, it added over 1m cases. Since its inception in 1986, Barefoot's fresh approach to wine marketing has attracted new consumers to the category. Gallo acquired the brand in 2005 and has carried on that messaging, transforming it into a global superpower.
Chile's Concha y Toro range (which includes Casillero del Diablo, Frontera, Sunrise, etc.) was the most notable mover in the top five. Altogether, it increased by over 1m cases to reach the fourth spot, swapping places with Spain's Félix Solís. The Chilean company's biggest win came in its home market, with volume growth of almost 400,000 cases.
Premium brand line Casillero del Diablo continued to gain strongly in the UK, up 9% on 2015, to cap overall Concha y Toro range growth of over 300,000 cases in the country. It enjoyed further strong increases in the Netherlands, Mozambique and the US.
Further data on these brands and more can be found in the IWSR's Still Wine Profiler, a new interactive platform launched in July. The Still Wine Profiler gives a comprehensive and interactive snapshot of global developments in the still wine industry and is a collaboration between the IWSR and Wine Intelligence, drawing on over 40 years' industry expertise. The platform offers a global overview of market developments, but more specifically drills into leading brands in 20 of the world's most dynamic markets for imported still wine. The platform is the only online tool of its kind which combines brand sales, volumes, prices and consumer sentiment/demographics all in one place.