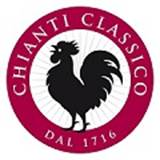 Tavarnelle, February 8, 2018 – At the historical Palazzo Malaspina in San Donato in Poggio, the «Viticoltori di San Donato in Poggio (the Winemakers of San Donato in Poggio)» association was founded.
For this occasion, there were the founding members, Stefano Carpaneto (Badia a Passignano), Paolo Paffi (Casa Emma), Alberto Albisetti (Castello della Paneretta), Sandro Caramelli (Fattoria La Ripa), Laura Bianchi (Castello di Monsanto), Riccardo Nuti, (Fattoria Montecchio) Alessandro Cassetti Burchi (Le Filigare), Natascia Rossini (Podere La Cappella), Matteo Gambaro (Casa Sola), Vittorio Rossi (Fattoria Quercia al Poggio), Paolo De Marchi (Isole e Olena), Giampaolo Stefanelli, Fattoria Spadaio e Piecorto, Giovanni Davaz (Poggio al Sole), that brought together the wineries of the Chianti Classico area in the Florentine municipalities of Tavernelle Val di Pesa and Barberino Val d'Elsa.
The association was conceived to give voice to this territory, to draw attention to the geological and soil and climate features of the vineyards of the different wineries, to promote the agricultural, historical and cultural tradition with special attention to wine productions and identities. The same day, the assembly of members unanimously nominated the President, Laura Bianchi of Castello di Monsanto, and the Secretary, Natascia Rossini of Podere La Cappella.
The association will be officially introduced to the public during the Chianti Classico Collection 2018, on February 12th and 13th at the Stazione Leopolda halls in Florence.