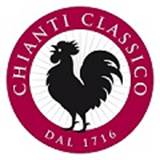 Chianti Classico welcomes 2018 with significant figures: 2017 in fact closed with great news on the Black Rooster markets. For the third consecutive year sales registered more than 37 million bottles of Chianti Classico all over the world. This is an historical milestone for an appellation that boasts a growth of marketed product that in these last eight years – since 2009, the world crisis darkest year – has reached nearly 50%.
The chart of the Chianti Classico markets in 2017 is composed of the United States at number one (33%), then Italy with 23% and Germany with 12%. In fourth place, Canada (8%) and then Scandinavian countries (5%), United Kingdom (4%), Switzerland (3%), Japan (3%), Benelux, China and Hong Kong, Russia and France. 
"We are very satisfied of the Chianti Classico success on the international markets – says Sergio Zingarelli, President of the Consorzio – and the number of bottles sold these latest three years (more than 110 million), a great achievement for our appellation. We are also happy of the positive trend in the United States and the established performance in Germany and all the other historical Gallo Nero markets. This is a great result after the hard work of relaunching the appellation in these years and culminated with the introduction of Gran Selezione, the new typology of Chianti Classico on the market since 2014. A great wine that further qualified our appellation and had great success by the critics contributing to consolidate the Chianti Classico in the world excellence scene."
Another interesting fact to emerge from the information systems recently developed by the Consorzio Vino Chianti Classico to monitor their products on international markets, is the widespread presence of Chianti Classico around the world. The statistics show extensive penetration of over 130 markets worldwide to which Chianti Classico wines were supplied in 2017.
94 years after its formation, the Consorzio Vino Chianti Classico, the first wine-producers' consortium to be established in Italy, now has 523 members, 315 of which are estates presenting their own labels on the markets.  In Italy, the Chianti Classico area can certainly be defined as a real "productive district" showing the figures of a large business, with a global turnover estimated at over 700 million euro, production value for bottled wines at about 400 million euro and lastly, olive production values at about 10 million euro.
The Chianti Classico wines nowadays are available in three different typologies, with different characteristics in terms of refinement and chemical/organoleptic parameters: the vintage, the Riserva and the Gran Selezione. To taste them we invite you to visit our booth in Hall 16H50, at ProWein.
The following wine estates will be present personally at our booth:
Badia a Coltibuono
Bibbiano
Bindi Sergardi
Brancaia
Cafaggio
Cantalici
Castellare di Castellina
Castelli del Grevepesa
Castello di Meleto
Castello di Monastero
Castello di Monsanto
Castello di Volpaia
Castello Vicchiomaggio
Cinciano
Famiglia Nunzi Conti
Fattoria della Aiola
Fattoria di Ruppiano
Fattoria Le Fonti
Fattoria Montecchio
Fattoria San Michele a Torri
Fèlsina
Fontodi
La Sala
Lanciola
Le Filigare
Lecci e Brocchi
Lornano
Losi Querciavalle
Luiano
Nittardi
Orsumella
Piemaggio
Premiata Fattoria di Castelvecchi
Querceto di Castellina
Querciabella
Renzo Marinai
Riecine
Ruffino
Tenuta Carobbio
Tenuta di Nozzole
Vallepicciola
Vecchie Terre di Montefili
Villa Mangiacane
Villa Trasqua
Viticcio