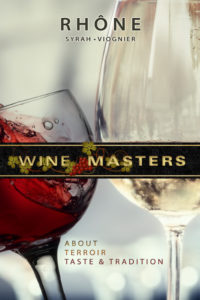 "I was thrilled by the intellectual approach ofWine Masters. Enjoy without moderation!" – Evelyne Resnick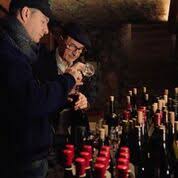 "An in-depth documentary and joy to the eyes consistingin a total immersion during four seasons lived by families dedicating their lives to their passion: WINE" – Guigal Family
The first season of the new independent cinematic wine documentary series Wine Masters has been launched worldwide. It is now available on the new wine film platform www.winemasters.tv and on Vimeo On Demand: vimeo.com/ondemand/winemasters. Due to technical reasons the launch of the documentary series on iTunes, Google play and Amazon will take until the end of May.
The first season gives an exclusive look behind the scenes into the world of some of the most iconic wine producers from France. Each of the five documentaries focusses on one particular French wine region, its terroirs, its most well-known grape varieties, one of the area's most prestigious wine producing families and their wines. The wine producers featured in season 1 are Angélus, E. Guigal, Henri Bourgeois, Joseph Drouhin and Trimbach.
"Sharing Burgundian mysteries, vines and wines philosophy with the team of Wine Masters was a truly exciting journey" – Drouhin family
Besides the prestigious wine producers two Masters of Wine share their expertise with t heviewers. In this first season Jeannie Cho Lee from Hong Kong and London-based Tim Atkin were interviewed on a broad range of wine related subjects.
"It was a thrill to be involved in the filming of Wine Masters, a series of documentaries that gives the subject the in-depth treatment it deserves, focusing on family stories" – Tim Atkin
Season 2: Italy
At this very moment the crew is traveling through Italy filming for Wine Masters season 2. The Italian wine families who are participating in this new season are Antinori in Tuscany, Gaja in Piedmont, Masi in Veneto, Mastroberardino in Campania and Tasca d'Almerita in Sicily. The Masters of Wine for the Italian series are Sarah Heller and Richard Hemming. Season 2 will be released in 2019.