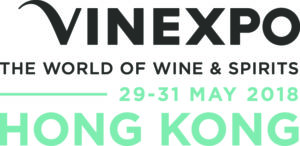 Bordeaux, May 24th, 2018 – Tmall, China's leading B2C online marketplace owned by Alibaba Group will bring a 'Future Bar' concept to Vinexpo Hong Kong 2018, from 29 -31 May.
Alibaba invites Vinexpo Hong Kong's attendees to experience the future of wine with Tmall robot waiters, face scanning technology, a new smart wine cooler and much more to discover on their stand.
Redefining commerce by enabling seamless engagement between the online and offline world, building a retail ecosystem that combines both channels, making the shopping experience more personal, engaging and convenient: all these new technologies are part of Alibaba's 'New Retail' strategy that will be disclosed at Vinexpo Hong Kong on their stand and in a press conference on Wednesday 30 May.
Online pre-registration for trade and media is open on: Order your badge
About Vinexpo
Since its establishment in Bordeaux in 1981, Vinexpo has been a leading organizer of events for the wine and spirits industry. In 35 years, Vinexpo has developed a unique understanding of the market and an extensive network of key distributors around the World. The brand currently runs exhibitions in five set locations (Bordeaux, Hong Kong, New York, Tokyo and soon Paris), and the touring event Vinexpo Explorer, whose next edition is scheduled in Sonoma County. The Group also publishes every year the Vinexpo/IWSR Report, which is the most comprehensive survey of the global consumption of wine and spirits.