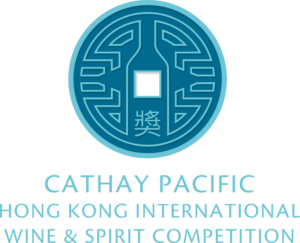 Green Wine Award Launched to Echo with "Sustainability in the Wine Industry" Concept
18 Jul, 2018 (Hong Kong):As part of the landmark tenth anniversary celebrations of the Cathay Pacific Hong Kong International Wine & Spirit Competition (HK IWSC), sustainability will be brought to the forefront, with "Sustainability in the Wine Industry" launched as the 2018 theme, along with the introduction of the first ever Green Wine Award.
"Sustainability" is the Buzzword
According to the 2017 New Zealand Winegrowers Annual Report, more than 60 wineries now make fully certified organic wines, with many in the organic conversion process. Meanwhile, Forbes recently reported that the sustainable wine industry is booming, and that more than "$60 billion in American wine trade consider sustainability when they make purchases and when they lay out plans for their future."
As the world's largest wine producer and delivering over 60% of global production, Europe has a major influence on sustainability practices in the wine industry. In general, the sustainable wine market in the EU is growing. Despite being a niche, the trend of sustainable winegrowing illustrates the growing number of organic, biodynamic and natural wineries as a result of EU policies. It is proof of a change of mind-set of winemakers returning to traditional, less invasive methods.
Undoubtedly, sustainability is playing a key role in the wine world, not only is it a trend in the market, but also becomes a responsibility to the wine industry.
HK IWSC Green Wine Awards
HK IWSC is partnering with leading global bodies responsible for certifying sustainable / biodynamic / organic wines in their respective countries, such as Sustainable Austria, Australia Organic, and Sustainable Wine South Africa to name a few.
Debra Meiburg MW, Founding Director, HK IWSC said, "The aim of the Green Wine Award is to recognize top quality and suitability for the Asian market, as well as sustainability and commitment to environmentally sound winemaking production."
HK IWSC Green Wine Awards will be presented to all trophy and gold medal winners across all categories who are also certified sustainable/biodynamic/organic by an official certification governing body.
"While European production is moving towards more environmentally sound practices in organic farming and sustainability, in general it is the New World who is leading the charge on sustainability. South Africa, Australia, New Zealand and California, globally recognized for their well-developed sustainability programs. Yet the four programs feature similarities and differences. This is why we have turned to the certification bodies in each region, rather than set our own criteria for the Green Wine Award."
HK IWSC annual results serve as a guideline to the best quality international wines and spirits for both the trade and consumers in the region. Results are fully focused on Asia, with unique features including Asian judging panels, the hotly contested Asian food and wine pairing award categories and an "Asia's Best" series of awards.
Maintaining the utmost integrity of the HK IWSC, wines are presented "double blind" to judges, the judging process is fully monitored by KPMG, who also conduct a full audit on the results.
Debra Meiburg MW, Founding Director, HK IWSC said, "The Cathay Pacific Hong Kong International Wine & Spirit Competition is a focal point for Asian beverage professionals responsible for picking the best wines and spirits for the Asian market.
Wine, spirits and sake producers can enter online www.hkiwsc.com.
2018 competition entries close on 31 July. Judging week takes place 20-23 August in Hong Kong, with results announced at a gala event at the Hong Kong International Wine & Spirits Fair, on 8 November, 2018.