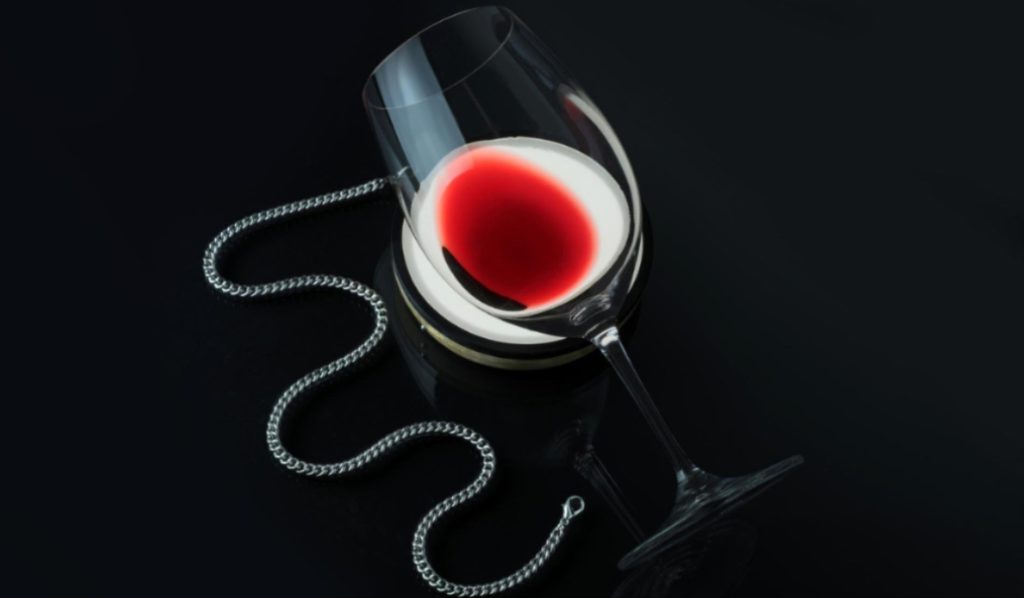 Michele Chiarlo Winery launches the first portable OLED lamp for the visual analysis of wine
June 2019, Calamandrana – The true color of wine has a new name. It's called SommOled and it promises to illuminate an often overlooked aspect of wine tasting: what we see. The visual analysis of wine is the fundamental first step in evaluating the quality of a wine. It is an aspect of wine inspection that is regurlarly disregarded due to poor lighting of many settings of consumption; bars are too dark, wine shops have lights that are too warm, and trade shows have bright, artificial lighting. SommOled, thanks to OLED (organic light-emitting diode) technology, is the first portable lamp to guarantee lighting that is the most similar to natural lighting. This is because OLED lighting creates "area" lighting, as opposed to point or line lighting created by LED or halogen bulbs. The light emitted is uniform with no glare, shadows or UV rays, guaranteeing that the truest color of the wine is visible.
THE ERGONOMICS OF LIGHT
The innovation of SommOled is not just technological but also ergonomic. A pocket-sized lamp, the OLED panel has been installed in a light-weight oak base, and it is easy transportable thanks to a small steel chain and snap hook. The lamp's small size ensures its versatility. A tasting glass can be placed atop the plexiglass panel that protects the OLED panel, or the lamp can be help up to the cup's rim. The light can be directed in a variety of ways in order to best see the true color of the wine. The long-life battery (8 hours) is integrated into the oak base and easily recharged with a magnetic-attach cord charger. SommOled combines practicality and professionalism with the same dimensions as a pocket tastevin.
ICONIC LIGHTING
The quality of the materials and ergonomic design of the SommOled make it a multifunctional and desirable product. Beyond its professional use, the SommOled can be used as a unique bar coaster, a luminious centerpiece, or thanks to a detachable stem, an elegant table lamp. The OLED panel in the SommOled does not produce any noticeable heat and the light is adjustable. It is the most advanced portable lighting system on the market to show the true color of wine.
Michele Chiarlo is the exclusive distributor of SommOled. Beginning July 2019, SommOled is available to purchase in two options: Deluxe, which includes a single lamp with chain, or Work, with contains four lamps and one chain.