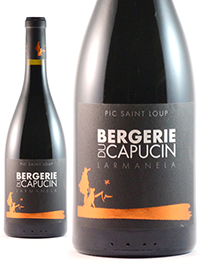 Over the course of two weeks, 280 of the world's top wine experts blind tasted close to 17,000 wines at the 16th annual Decanter World Wine Awards (DWWA). This culminated with the 50 best wines being awarded a presti- gious Best in Show medal.
This year, Bergerie du Capucin presented 3 wines and obtained 3 medals including one of the rare and coveted BEST IN SHOW awards. The 2016 vintage of La Bergerie du Capucin's cuvee Larmanela Rouge received the Best in Show honor, with 97 points!
Among the 50 BEST IN SHOW wines, there are 13 French wines which are a sample of the most prestigious names in the world: Pommard 1er Cru, Meursault 1er Cru, Chablis Grand Cru, Bienvenues- Bâtard-Montrachet Grand Cru, Gigondas, Saint-Joseph and Saint Emilion Grand Cru …
As the only Best of Show winning domain from the Languedoc and Occitanie region, La Bergerie du Capucin is proud to be part of this incredible selection of some of the most beautiful vineyards of France.
La Bergerie du Capucin is a property of 15 ha located in the heart of the Pic Saint Loup appellation, north of Montpellier. Created in 2008 by Guilhem Viau, the production is about 80,000 bottles in 3 colors, sold in France and abroad.
The Larmanela cuvée comes from a parcel selection of Syrah. Planted on a clay-limestone scree, located on a hillside facing east and sheltered by the strong heat of the end of the day by the Causse de l'Hortus, this vine of more than 35 years produces a small yield. After traditional vini- fication, the wine is aged in vats and then in 400-liter casks for 16 to 20 months.