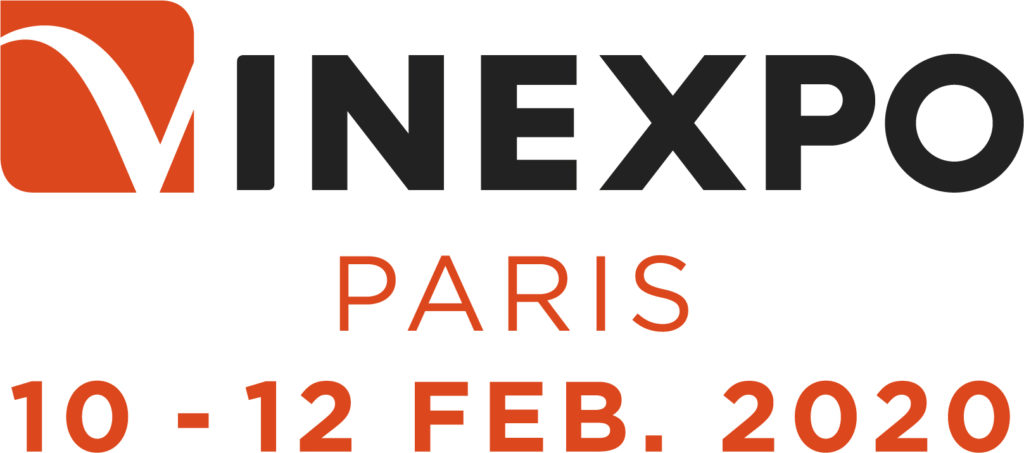 Paris, 11 February 2020 – For its first time in Paris, Vinexpo created a show within the show designated specifically for spirits exhibitors coming together from across the world including Canada, Tibet, Guatemala and Mexico.
Be Spirits attracted an eclectic depth of exhibitors in Vinexpo's first ever dedicated spirits area, ranging from UK-based Halewood Wines & Spirits – the first major spirit company to launch a CBD rum, 'Dead Man's Fingers HEMP' – to a Single Malt from Tibet specialist supplier, and an artisanal 'Ancestral Mezcal' from Mexico.
Exhibitors expressed their approval of the layout, spacing and stand-alone nature of the Be Spirits area: "The product is the star" said Jerome Delord of four-generational family distillery Armagnac Delord, founded in 1893. "All stands [running parallel to the Infinite Bar] are the same size and this helps the focus to be on the product." The Infinite Bar running 50 metres down the length of the Be Spirits area was a popular attraction with its 20 mixologists coming from the most prestigious bars and hotels in Paris. "Be Spirits stand-alone aspect is very good," he added, "the distinction from the wine area is key to attracting more people to visit." Fortunately for Delord this included a local Bas-Armagnac supplier (based 50km from the family distillery) whom they met for the first time in Paris.
UK-based smoked gin and rum specialist, Beaufort Spirit, stood out with their black skull and cross-bone insignia reminiscent of the traditional pirate flag. First-timers at Vinexpo, founder Leo Crabtree said there had been an encouraging amount of business by the outset of Day Two: "It's a refreshing change from other fairs, has a great atmosphere and been well put together. We've had plenty of interesting introductions and will be coming back."
Halewood was another first-time exhibitor, the first time in Europe they had exhibited in a spirits-only designated area. Thibault Feniou, Halewood's Angouleme-based managing Director / Europe said: "It's good to have a dedicated area. We're looking for importers, bartenders are important to us too as we're trying to be as artisanal as possible to attract the younger generation, focused on selling brands." such as the first CBD rum and its UK #1 Selling Premium Gin in 12 different flavours. "If we're not here, someone else will be. Visibility is very important," M Feniou added.
On the international stage, Mexico-based Sentir Mezcal Artisanal attracted interest with its traditional 'ancestral' distilling and fermentation process and six different mezcals made from five different types of agave. Karla Gonzalez, Europe Sales & Marketing Manager said: "I've talked to a lot more distributors and people within the spirits industry, not just bartenders. This is important for us, to make connections to help us get into the French market."
Frederic Julia, managing director of specialist supplier Verthemis International sells the Tibetan 'Single Malt from the Roof of the World' IWSC Silver winner 2018, Jiu Hai Bu Gan, was also impressed with the global range of visitors coming onto the stand: "I'm looking for distributors and importers. It's been a promising start and we've made good contacts to work on from across the world, including Nigeria, Japan, Australia and the Czech Republic. We will definitely return to build on our first visit."
From North America, Bryan Furlong's Quebec-based distillery producing 'Sugar Shack' brand of rye spirit and maple syrup whisky was also looking for specifically targeted distributors for sales into Europe – having already made inroads into the Asian market because of the innate sweetness of Sugar Shack products' appeal to the Asian palate: "It's a well-organised show and people coming to our stand include distributors. Overall we are satisfied, and we'll follow up by also exhibiting at Vinexpo Hong Kong later this year," Furlong said.
Be Spirits is also about conferences that are grouped under two themes (Be Mixology and Be Brand) with a series of conferences and seminars running daily throughout the show. They included one on Global Spirits Market Trends and another with a focus on the 'No/Low Trend – why are alcohol-free spirits so popular?' The following industry trends were summarised and presented by Thorsten Hartmann, Director of Consulting at London-based IWSR (International Wine & Spirit Research) followed by animated audience discussion:
Trends
· Global – the 'Experience Economy' with old established brands continuing to dominate
· Ethical issue-drivers, e.g. packaging
· Health Drivers, explosion in low and no-alcohol products as younger generation modify drinking habits which are becoming the norm (drinking by occasion rather than by habit) e.g. 0.5% gluten-free cider, BrewDog No-Alcohol Bar in central London, White & Mackay Light (whisky) at 20% ABV etc.
· The Power of Plants – growth of CBD i.e. cannabis-derived products
· The rise of contemporary spirits – producers starting to put their customers first and for example for whisky, dropping traditional 'Highlands' scenery, stags etc and Johnny Walker introducing 'White Walker' on the back of the popularity of Game of Thrones, deliberately targeting the younger generation drinkers
Threats
· The rise of the Pre-mix / Batched Cocktail, which poses a threat to the individual brands as they are not specified in the mixes
· Convenience or one-off expenditure vs value-for-money; 50cl spirits in sachets and tetrapak boxes
· The rise of Hard Seltzers in the US (alcoholic sparkling water) which have damaged the wine market in the US, and pose a real threat to spirits market if they make international jump from the US
Digital Trends
· Instagrammable drink products (i.e. specifically tailored, visually)
· Social media viral campaigns
· Influencer marketing
· Commonplace usage of Hashtag usage
· E-Commerce, 10 core markets, China leading, a market worth $45.4 billion by 2023
About VINEXPO
In an initiative spearheaded by the Bordeaux-Gironde Chamber of Commerce and Industry, VINEXPO came into being in 1981 and today is the leading events organiser in the wine and spirits sector. In 39 years, Vinexpo has gained a unique understanding of the market and gathered a huge global network of influential distributors. The brand now organises events in five cities worldwide (Bordeaux, Hong Kong, New York, Shanghai and Paris), in addition to a roadshow, Vinexpo Explorer. Every year, the group also publishes one of the most exhaustive market studies on global wine and spirits consumption: the Vinexpo/IWSR report.