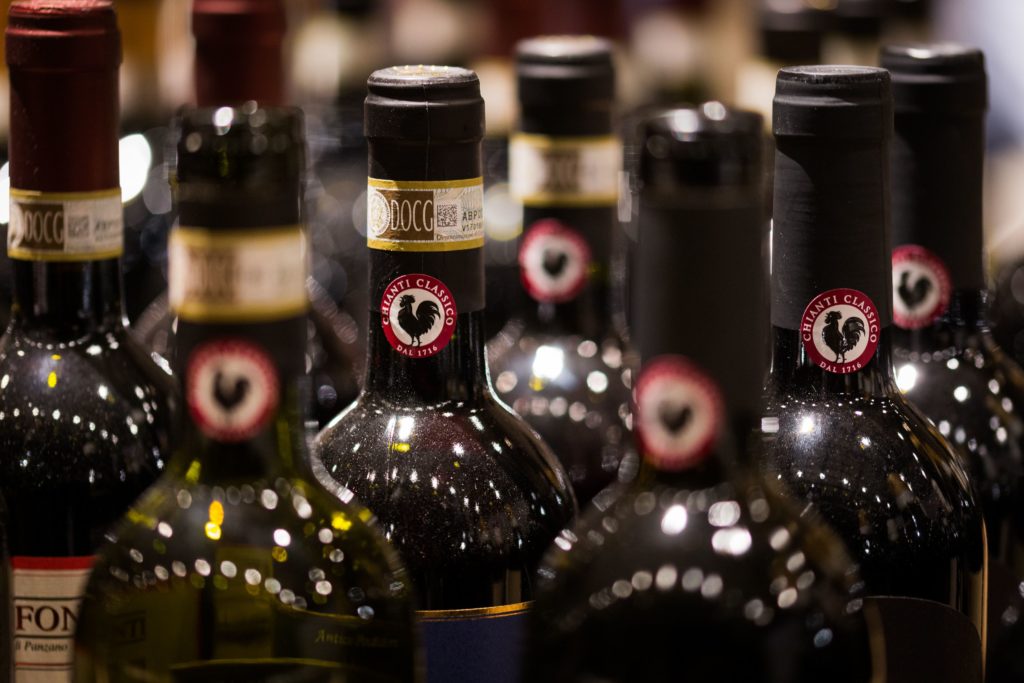 The first quarter of 2021 closes with +22% sales thanks to the driving force of exports to the USA and Canada
Barberino Tavarnelle, 7th April 2021 – 2021 has opened on a very positive trend for Chianti Classico: the first quarter closed with +22% bottle sales (about 10 million), compared to the same period of last year.
While consumption of Gallo Nero wines showed a slight drop (-8%) during the first year of the pandemic (2020), consumer appreciation has been confirmed in 2021, despite the notorious difficulties in the HoReCa channel, with the presentation of the new vintages, Chianti Classico 2019, Chianti Classico Riserva and Gran Selezione 2018.
Chianti Classico is a famous wine enjoyed worldwide, and present today in over 150 countries, which on average account for over 80% of annual production.
Relationships with the markets, which were consolidated by the Consortium and member wineries through investment in promotion, have not fallen by the wayside during the pandemic: despite the forced interruption of in-person promotional activities, enthusiastic consumers from the classic markets like North America, Germany, and the UK, as well as Asian markets, have continued to choose Chianti Classico. The e-commerce sector has also made its contribution, with a tangible worldwide increase in sales volume, especially among Millennials with a reasonable budget available.
"This result shows the strength of Chianti Classico's business structure, with wine sold in so many countries around the world and through multiple channels," says Carlotta Gori, director of the Consortium. "There have been a few more problems for the domestic market, with restaurants closed for months. Chianti Classico consumers have however proved loyal to the product and continued to buy it for consumption at home. The value and reputation of the designation continue to grow, thanks to the quality of the wines, recognised by critics and the market."
As the purchasing channels have been partly modified, so the promotion methods have been redesigned using new communication tools, especially for foreign countries.
The mainly online activities organised by the Consorzio Vino Chianti Classico take place in the form of webinars, seminars and masterclasses, for some of the designation's leading markets, starting with the USA and Canada, as well as Asian markets (Japan, Korea and China) where, in some cases, it has even been possible to organise in-person events (Chianti Classico tastings with sommelier service) attended by over 1500 sector experts and international press representatives.